How to Add Subtitle to a Video Permanently
"Permanent subtitle" is called open caption, which is burned into the video and cannot be turned on or off by the user. Have you ever meet the need of adding subtitle to a video permanently? Such as, add permanent subtitle for a movie so you can watch it with subtitle on mobile devices, or some of the video players on the desktop are not allowed adding an external closed caption for a video. If this is your case, you will need a video file, a subtitle file for the same video, and a tool that can add subtitle to the video. In this article, I am going to teach you how to merge SRT/SSA/ASS subtitle into a video permanently in a fast way with software, which applies to use on Mac/Windows computer.
The Difference between SRT/ASS/SSA Subtitles
SRT, ASS and SSA subtitles are the three most commonly used subtitles.
• SRT
SRT is the abbreviation for SubRip Text. This is the simplest text subtitle format that consists of a numeric counter, the time and the subtitle text itself.
• SSA
SSA stands for SubStation Alpha. It's more powerful than SRT. It supports various colors, fonts, and other special effects.
• ASS
ASS means Advanced SubStation Alpha. It includes all the features of SSA and extension based on the original features of SSA.
Add Subtitle to a Video on Windows/Mac
After understanding the difference between these three formats, you will need to find subtitles that exactly matching your video, and a tool to embed SRT/ASS/SSA into your video. Here I strictly recommend VideoSolo Video Converter Ultimate. It's a powerful video converter to add subtitle, edit and clip, as well as convert the video to more than 300+ video and audio formats. To get started, here is the official download available on Mac/Windows platform.
VideoSolo Video Converter Ultimate for Windows released a new version which changed the interface completely. So the interface for Windows and Mac will be different.
Here, we will take the Windows version as the example. Mac users don't need to worry, as the steps on Mac version are almost the same as on Windows, which is very easy.
# Step 1. Add the Video File That You Want to Put Subtitle
Here you have installed this video converter. Now add the source video file that you want to put a subtitle on by clicking "Add Files".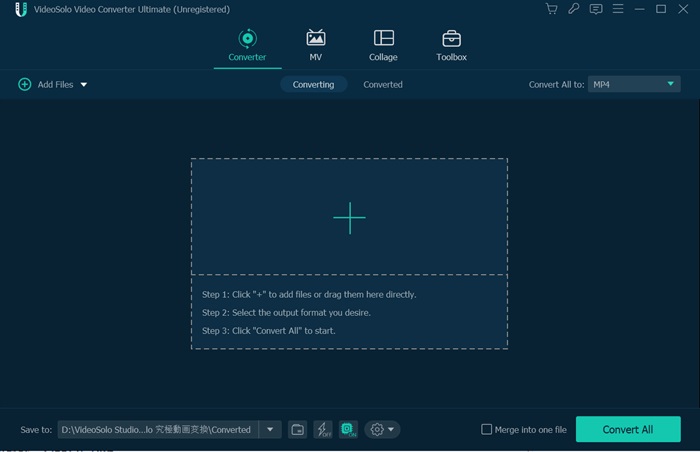 # Step 2. Click "+" to Add Subtitle and Preview
Click the drop-down icon on the "Subtitle" section and click the "+" icon. You will go to the "Subtitle" window. Here, you can add an external SRT/SSA/ASS format subtitle. For synchronization, make sure to find a subtitle for the same video you add. You are also able to add multiple subtitles and tick one of them to see whether it's suited for your video in the "Preview" window.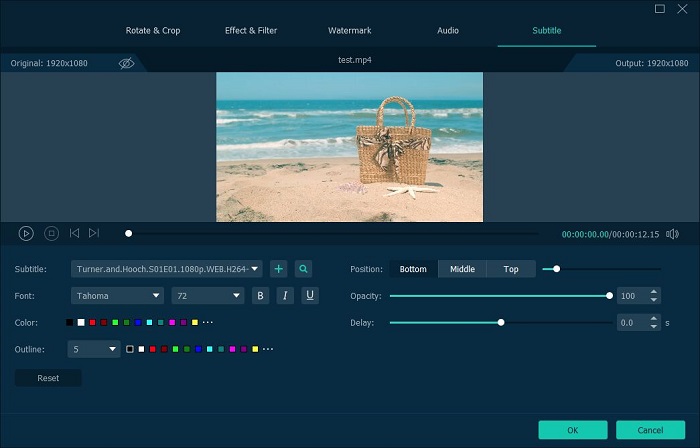 # Step 3. Select Profile that Fit Your Device (Optional)
If you are going to view on a specific device, you can hit the drop-down list of "Convert All to" to select the pre-set model.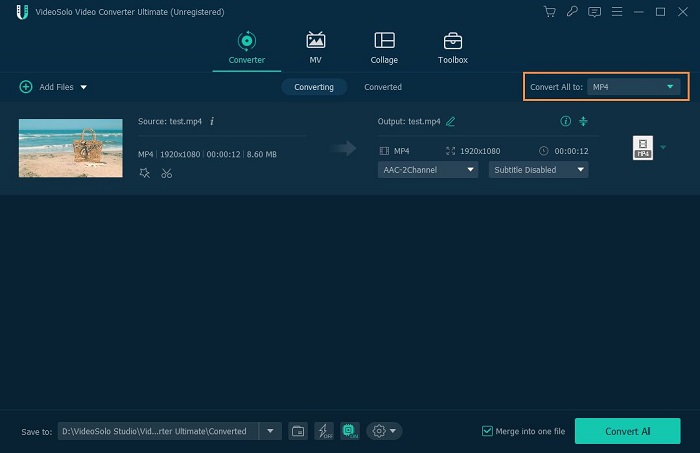 # Step 4. Start Conversion of Adding Subtitle into Video
Click the "Convert All" button on the main interface, your video will be delivered with the subtitle encoded permanently. With hardware acceleration, this conversion process will be very fast.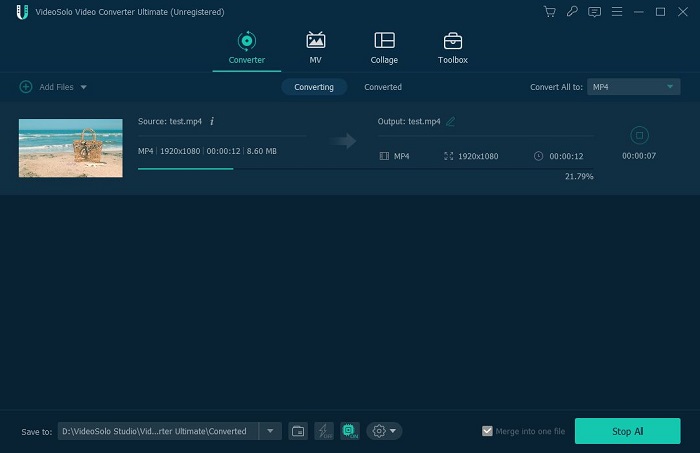 Now you will have hard subtitle as a part of the video to playback on almost all devices. VideoSolo Video Converter Ultimate helps you embed subtitles into films in quite a fast, clean and convenient way. Hope you enjoy, and check it out!