[Top 6] Best Video Compressors to Reduce Video File Size
Under some circumstance, you will need to compress video files:
1.Videos in big size cost too much time and data to send to your friends.
2.No nore space on your device to store big size videos. Some websites or social platforms do not support to upload large video files.
3.Need specific size videos to meet task requirement.
…
Then you will go to Google for seeking a compressor to reduce video size and quickly you find that many of the video compressors compromise too much video quality when reducing file size or they don't meet your requirement. To get rid of these problems, we compiled the best compressors for your computer or phone. To make it clear at a glance, their pros and cons are listed. Keep reading to select one you like!
Perfect Solutions - Best Video Compressor for Windows and Mac
# Top 1. VideoSolo Video Converter Ultimate – the Most Professional Compressor
VideoSolo Video Converter Ultimate separates out a "Video Compressor" tool specifically in its Windows version which helps you compress video files. It ranks NO.1 in my ratings because it's easy-to-operate and professional. You can adjust the compress ratio or the file size directly to compress the video file size. And, it's possible to set the format, resolution and bitrate.
Notice: The Mac version doesn't have this indepentent "Video Compressor". But you can also compress video files by adjusting its resolution and bitrate before conversion.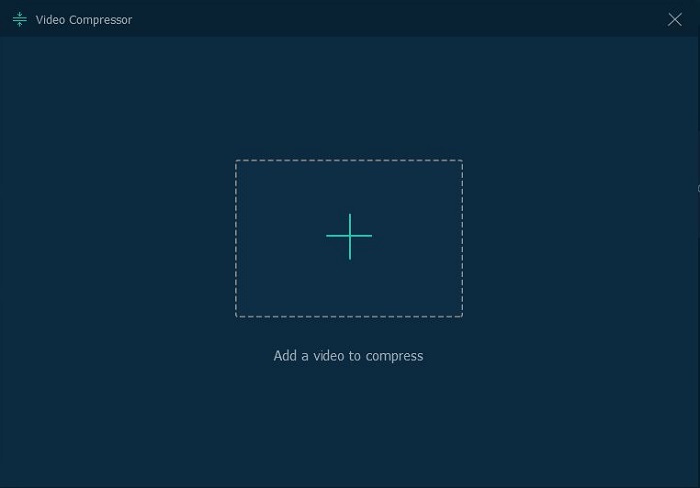 # [3 Simple Steps] How to Compress Video with VideoSolo Video Converter Ultimate
This video compressor is really simple to use, it only needs 3 simple steps to finish the target below. Also, you can download the free trial version to follow the steps.
Step 1. Go to "Toolbox" and select the "Video Compressor"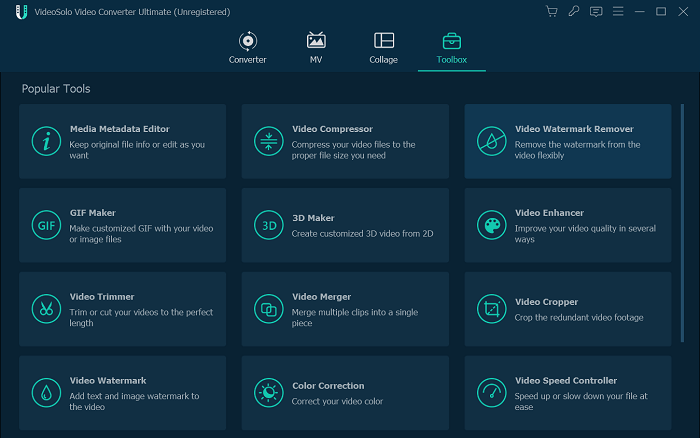 Step 2. Click the "+" icon to add the video file you want to compress.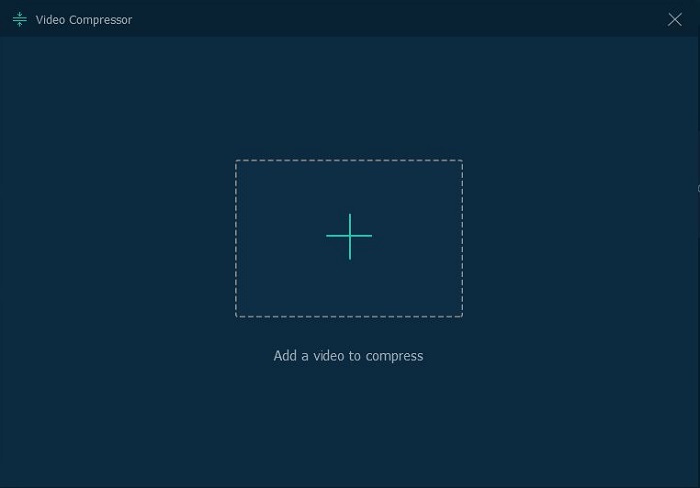 Step 3. After added the file, you can adjust the compress ratio or the file size. Then click on the "Compress" button to start the process.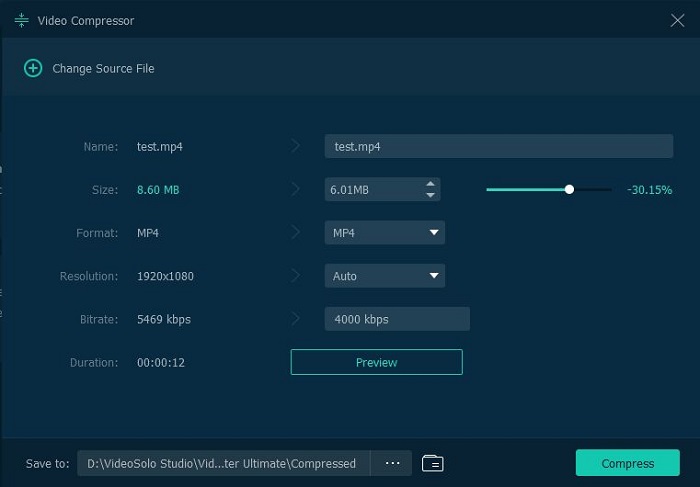 There are some special advantages of VideoSolo Video Converter Ultimate:
1.Provide the preview feature to check if the compressed video quality meets your need.
2.Have a great balance in video size and video quality after compression.
3.Support hardware acceleration when compressing the video.
4.Will not collect or analyze user private file like some of the free online video compressors.
# Top 2. VideoSmaller - An Online and Intelligent Compressor for Mac/Windows
VideoSmaller has an easy-to-use, bright, and beautiful interface. It offers a free method to compress video online for Mac/Windows. For some of my video files, it can compress to more than 80%. This site claims that the video you upload will be automatically removed after a few hours to keep the user private safe.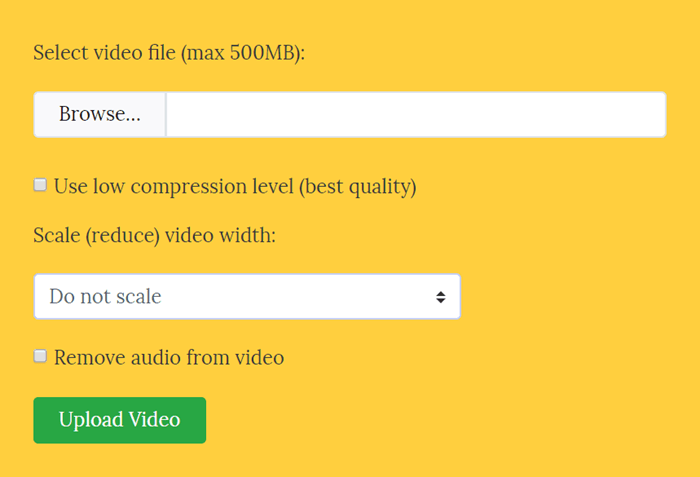 # Pros
1.Support multiple file formats including MKV, MP4, AVI, MPEG, MOV, etc.
2.Good privacy protection.
# Cons
1.Support upload video size reaches to 500MB.
2.It can be used on a mobile phone to directly compress the video on your phone. However, I cannot download the video I compress on my iPhone.
3.It can only compress one video at a time.
4.There are ads on its compression interface.
# Top 3. Freemake Video Converter - Convert Large HD & 4K Videos for Windows
Freemake Video Converter is another video compressor I will introduce today. It claims that it can compress videos into 500+ formats. Free version can be used but there are some limitations like watermark in the output video and slower compression speed compared to the paid version.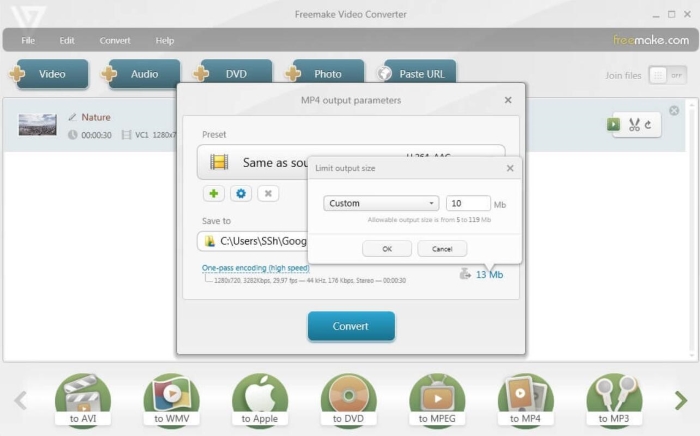 # Pros
1.Supprot 500+ formats including most of the popular formats.
2.Free version to try.
# Cons
1.Windows version only.
2.Slow compression speed in free version.
# Top 4. YouCompress - Easy-to-use Online Video Compressor
YouCompress is an free online video compressor which is designed for beginners in my opinion. It has an intuitive interface and it requires zero configuration. There is no watermark in the output video.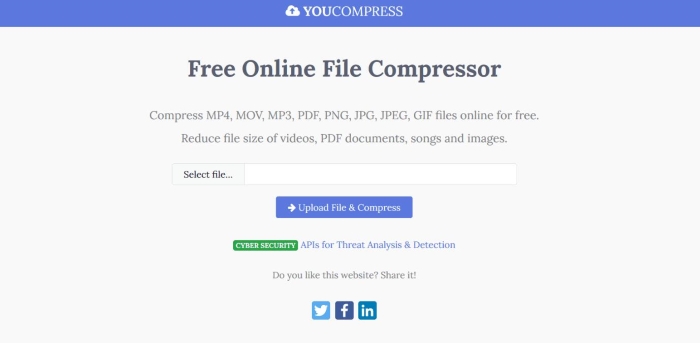 # Pros
1.Easy-to-use online tool.
2.No watermark.
# Cons
1.Supported formats - MOV, MP4, AVI only.
2.No advanced options.
Extra Recommendations - Best Video Compressor for iOS and Android
# Shrink Videos - Powerful iOS Compressor
With high marks (4.7/5) on App Store, Shrink Videos performs well in reducing video file size. It can decrease size by 80% or more which helps you save more space on your iPhone/iPad. It's worth mention that it's such a lightweight program that it only takes up 8.6MB. Shrink Videos support batch compression. But it's not a total free application and there are ads on its interface.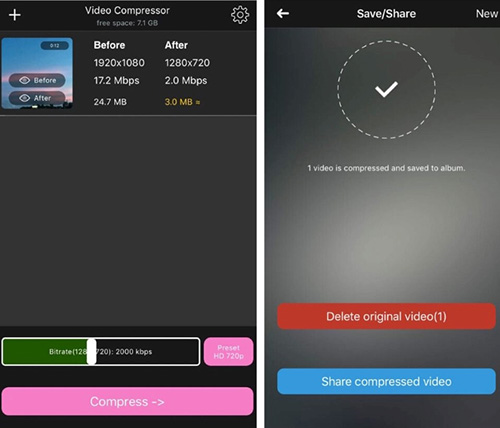 # VidCompact – Useful Android Compressor
Vidcompact is a not just a useful compressor for Android, but a video converter and video trimmer. It claims that it supports almost all devices like Blackberry, Lumia, Samsung Galaxy, Huawei, etc. The most important point is that it can compress video clips of any size with high quality. By the way, it rates 4.5 on Google Play Store. However, if you have not subscribed to the VIP, you cannot import files higher than 1080P for compression.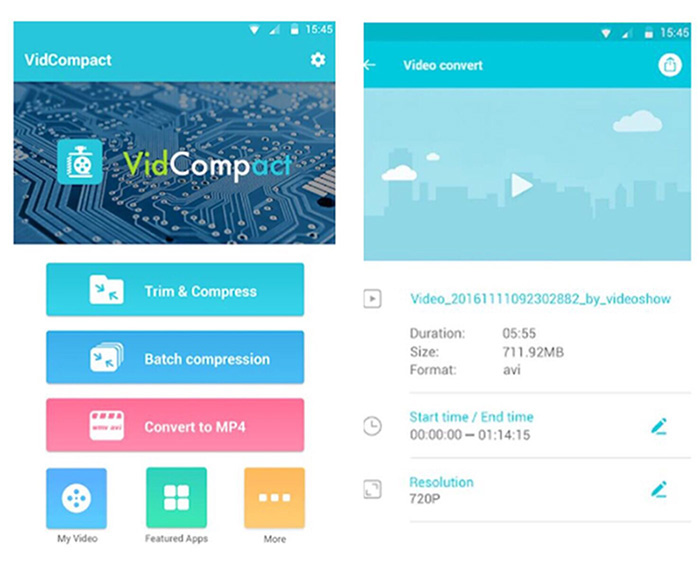 According to the above introduction, have you found the best video compressor to reduce your video file size? You can choose the appropriate one according to your device. In my view, I recommend the most professional and stable software: VideoSolo Video Converter Ultimate. Alternatively, if you have a better suggestion, please tell us by leaving a comment below! Enjoy!