Simple Solution to Change Video Resolution to Fix Any Devices
There are so many kinds of video resolutions such as 720p, 480p that we are quite familiar with. Sometimes you need to make a low video resolution to upload the video from your computer to your mobile phone. This will reduce the decoding burden of the device. But sometimes you need to make a high video resolution to fulfill the DVD standards. Because DVD standards require the video to have a resolution of at least 720*480. In summary, changing the video resolution and then have a conversion may be a frequent requirement.
For this task, you'll need a video resolution converter to help you. Actually, you can find several tools that have the ability to do that, here we would take VideoSolo Video Converter Ultimate as an example to finish this work. Why we pick VideoSolo Video Converter Ultimate? Because this product has two useful features below and you will love it.
• Support for changing the video up to 20 different kinds of video resolutions ranging from 240×160 to 4096×2160.
• GPU acceleration, which makes it convert faster than most of the video resolution converters on the market. Save lots of your precious time.
As a versatile program, you can also use it to convert video/audio files between 300+video formats. Now following the guide to learn how to change resolution for video by using VideoSolo Video Converter Ultimate.
Video Resolution Converter Change Your Video Resolution Easily
# Step 1. Download and Install VideoSolo Video Converter Ultimate
Download it directly below and follow the simple instructions to finish the installation on your computer.
VideoSolo Video Converter Ultimate for Windows released a new version which changed the interface completely. So the interface for Windows and Mac will be different.
Here, we will take the Windows version as the example. Mac users don't need to worry, as the steps on Mac version are almost the same as on Windows, which is very easy.
# Step 2. Add the Video You Want to Adjust Resolution
Launch the program, then click "Add Files" to import videos. If you want to import all the videos in a folder at once, you can click the drop-down list to select "Add Folder" option.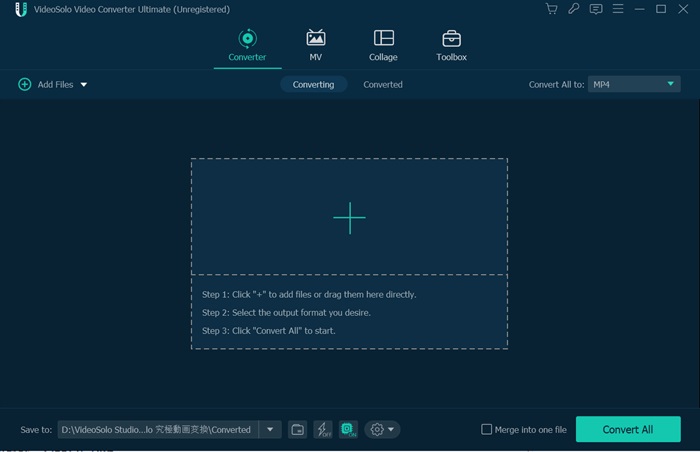 # Step 3. Open the Profile Settings Window
Now go to the "Convert All to" section and choose a output format. On the far right of the output format, you can find the button of "Custom Profile". Click it to open the "Profile" settings window.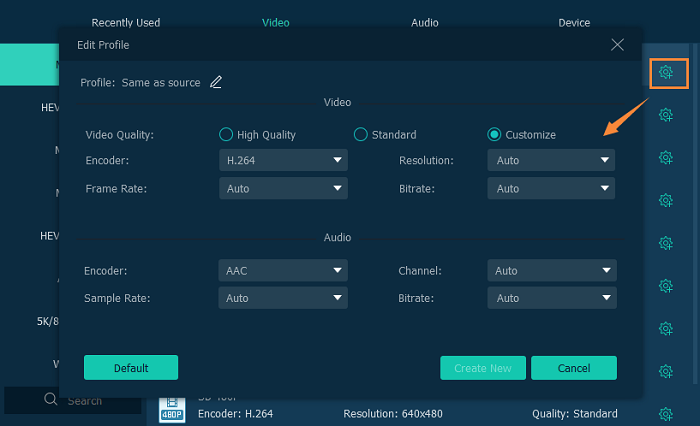 On Mac computer, you just need to select a video and then click "Settings" to open the window where you can change the video resolution.
# Step 4. Change the Resolution of the Video
In profile settings, open the drop-down list of "Resolution" to select which kind of resolution you want to change to. Depends on different devices, the resolution you should select will be different. For example, the resolution of your phone is 720p, then you can change a 1080p video to 1280*720 or less than this to fix your phone.
# Step 5. Convert Videos with Changed Resolution
After confirming the video resolution that you want to change to, come back to the main interface to select one video or multiple videos by ticking the front box. Then Click "Convert All" button in the bottom-right corner to convert checked videos.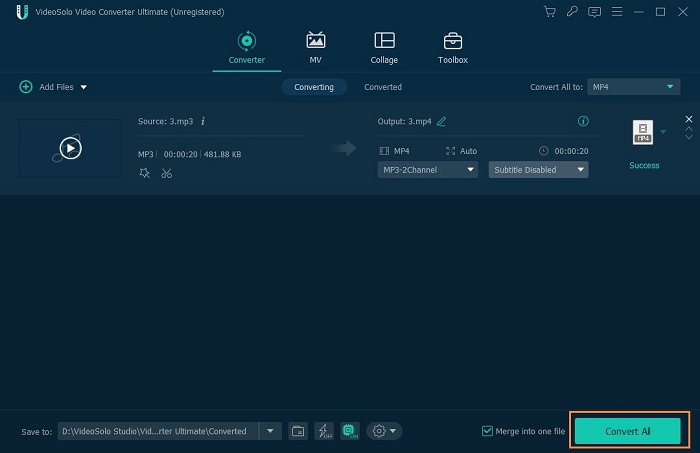 Particularly attention, increasing the video resolution does not improve the quality of the video, but it will definitely make the size of the video grow. So if you want to enhance video quality based on current video resolution, you can use "Video Enhance" in VideoSolo Video Converter Ultimate. This function enables you to get superb video quality when you convert lower resolution video to higher resolution video.
In short, it's handy to change video resolution with VideoSolo Video Converter Ultimate. And it has so many features waiting for you to discover. Feel the surprise!