How to Convert 2D Movies to 3D Videos
3D, for 3 dimensions, can create more wonderfully immersive scenes which is like "before the window" imagery. It makes you feel that stuff comes off of the screen and into the theater. However, the steep cost of a ticket disappointed some audience. Now, you can bring the theatre to home by converting 2D movies to 3D mode with 2D to 3D converter.
However, many 3D converters fail to meet the needs of movie fans because of the high rate of failed conversion rate and lower video quality after conversion. In this guide, I will introduce a piece of hand-picked software VideoSolo Video Converter Ultimate that can help.
Main Features of VideoSolo Video Converter Ultimate
VideoSolo Video Converter Ultimate is a one-stop program to download and convert videos. You can convert 2D movies into 3D files. Before conversion, you can customize output path, edit file name and select output format. There are various 3D formats that support playing on your device, such as MP4 side by side 3D video(.mp4), MP4 top and bottom 3D video(.mp4), MP4 anaglypn 3D video(*.mp4). Additionally, the video enhance feature can help you improve the output 3D video quality.
What to Do Before Conversion
What you need:
(1) Windows/Mac Computer
(2) VideoSolo Video Converter Ultimate
(3) 2D Videos
# Step 1. Download and Install VideoSolo Video Converter Ultimate
Click the download button below to get VideoSolo Video Converter Ultimate installation package on your computer. The download speed depends on network condition. When the package is 100% downloaded, click and install the program by following the instructions. This step will take up few minutes. Please be patient.
# Step 2. Prepare Videos to Convert
Before conversion, please prepare videos that you want to convert. You can snap a video with your iPhone or Android.
How to Convert Movies from 2D to 3D Format
The Windows version released a new version so the steps are different with the Mac version to convert 2D movie to 3D. The steps on Mac only needs: Import files – Select 3D format from "Profile" – Convert. Next, we will only show you the steps on Windows computer. If you have problems in using on Mac, contact us from the support page.
# Step 1. Open VideoSolo Video Converter Ultimate
Run VideoSolo Video Converter Ultimate on your computer. When the program is open, move to "Toolbox" tab and choose the "3D Maker".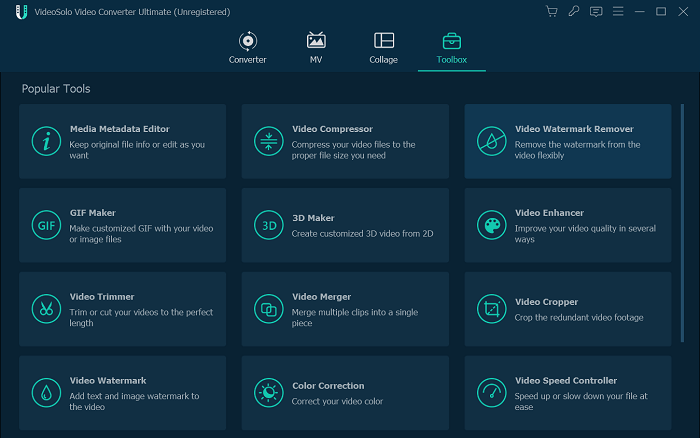 # Step 2. Add 2D Movie to VideoSolo Video Converter Ultimate
On the pop-up window, click the "+" button to add your 2D videos to the program.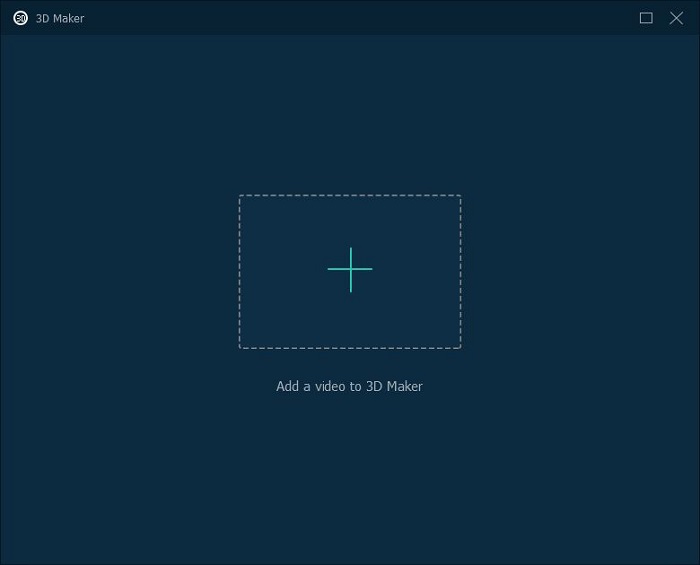 # Step 3. Generate 3D Video from 2D
When the 2D movie is added, you can:
a. Preview the 3D effect on the preview window.
b. Choose the 3D effect you need
c. Set the output format for your 3D video
d. Select an output folder to save the file by clicking the Browse button.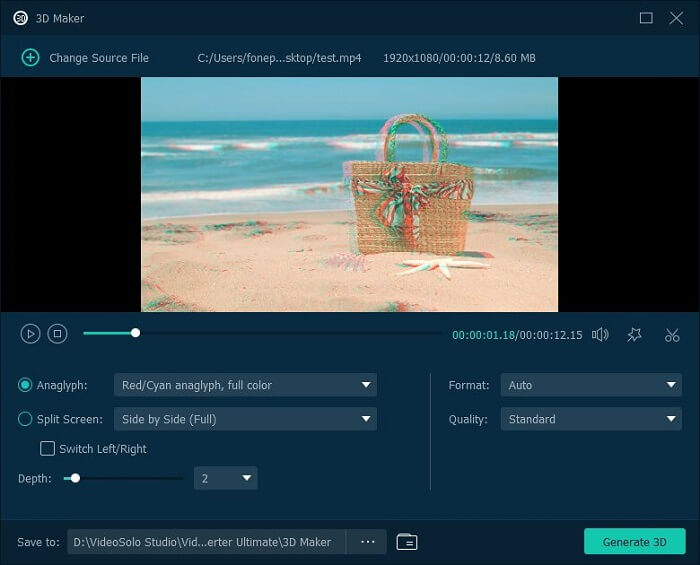 When all settings are completed, you can click the "Generate 3D" button to convert the 2D movie.
If you encounter any problems during 2D-to-3D conversion, just visit the FAQ page or directly contact us! When conversion is done, you can copy and transfer the 3D video clips to your iPhone 7/7 Plus, iPhone 6/6 Plus, iPad Pro, iPad Air 2, iPad Air, iPad mini 4/3/2, Galaxy S8/S8 Plus, etc. Then you can enjoy the vivid movie at home!