Fastest & Best Guide to Convert 3GP to MP3
3GP is also known as 3GPP, which is a multimedia container format created by Third Generation Partnership Project(3GPP). It is used to contain video and audio file. To talk about its history, I can tell 3GP was once popular because it requires less storage space and lower broadband demand. So people can save more space for their files and they can play the 3GP files fluently. While MP3 designed by Moving Picture Experts Group (MPEG) is an audio coding format for digital audio. And I have to say MP3 is the representative of audio files. Thus, if you only want the audio track from the 3GP video, there is no doubt that you should choose to convert 3GP to MP3. And this article will be the fastest and best guide ever for you.
Why Convert 3GP to MP3
The reasons why you need to convert 3GP to MP3 can be divided into two main types. One is just what we mentioned above that you just need the audio file, not the other needless parts. Another is 3GP is mostly used in 3G mobile phones, some 2G or 4G phones as well. In other words, 3GP cannot be played on all devices like iPod. Conversely, MP3 is widely lauded for its strong mobility. It is accepted and widely supported by more devices. Therefore, in some way we can say 3GP is not that universal than MP3. All that said, it would be wise for you to convert 3GP to MP3.
How to Convert 3GP to MP3 with VideoSolo Video Converter Ultimate
The fastest and best free converter for you to convert 3GP to MP3 is VideoSolo Video Converter Ultimate. It supports more than 300 formats, and 3GP and MP3 are of course included. And you can edit your videos, such as the clip, rotate, crop and add watermark. Moreover, its conversion speed is 6 times faster than the other converters. So just trust me, VideoSolo Video Converter Ultimate will be the perfect converter for you.
The easy guide is as below. Now, the program for Windows and for Mac is different. Here, we only show the steps on Windows.
# Step 1. Add 3GP Files
After you download VideoSolo Video Converter Ultimate and have it fully installed on your computer. Press the "Add File" button and import your target 3GP files to the program. If you get multiple files to convert, you can press the drop-down button next to it, choose "Add Folder" and add the whole folder of 3GP videos at one time. Optionally, you can simply drag and drop the 3GP files to the utility.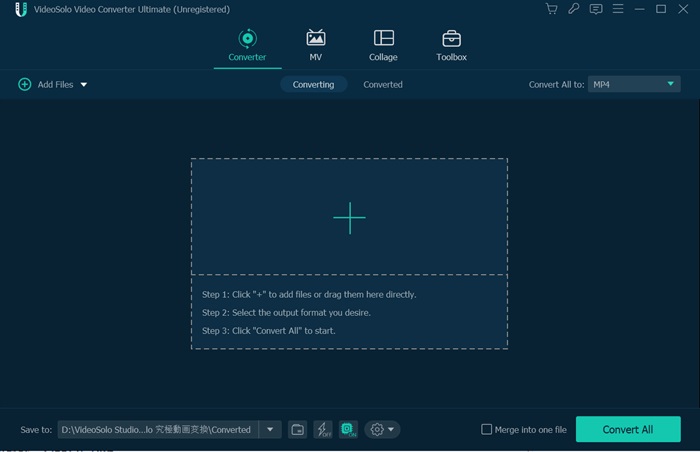 # Step 2. Select MP3 as Output Format
When the 3GP is well imported to the program, you can now choose your desired output format. To do that, go to "Convert All to" and click on the drop-down button, then a list with the names of various output will be in the pop-up window. Choose one or you can type "MP3" in the searching bar "Search Profile…" and the result will be immediately showed up.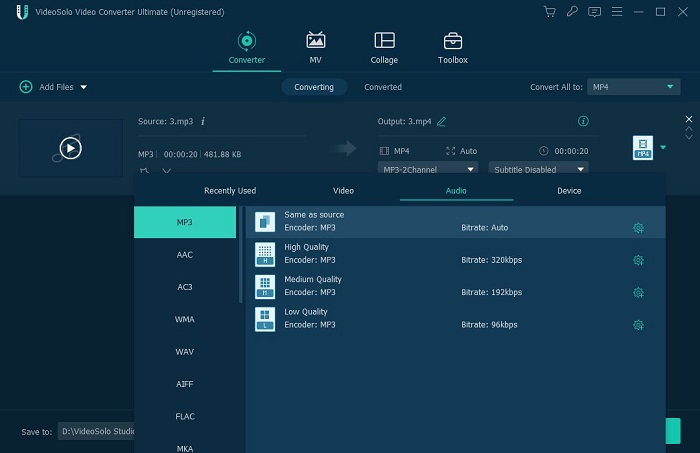 # Step 3. Select Destination Folder
To better locate your final work, I suggest you select a new destination folder rather than the default one. Go to the destination and click "Browse" and a window will come up for specifying a destination folder.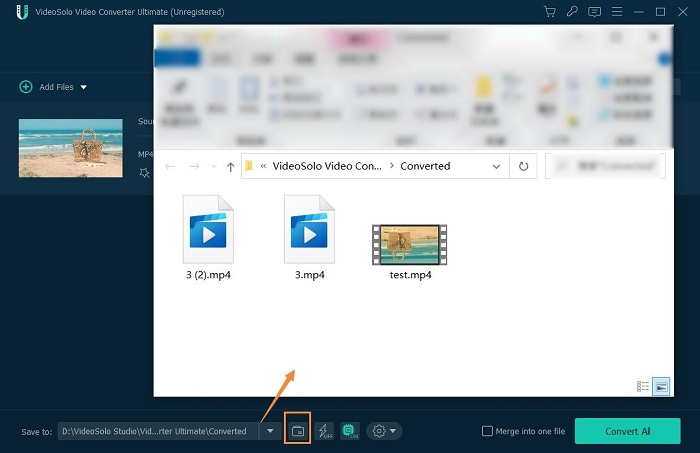 # Step 4. Converting 3GP to MP3
The last step of all is to tab the "Convert All" icon at the bottom right and start the conversion. Thanks to the 6X faster speed, the conversion from 3GP to MP3 won't take too long.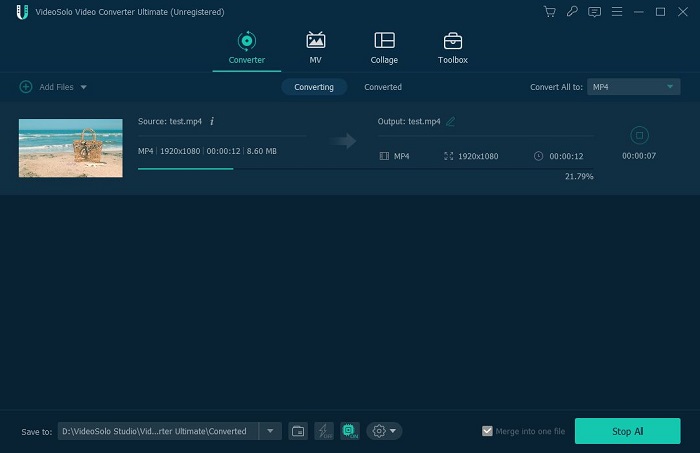 Please follow the steps as above and try to convert 3GP to MP3 on your own. I am sure VideoSolo Video Converter Ultimate will be hands-down the best converter for you. As you can see, you can not only convert your files to different formats but also it is workable in editing videos.
I hope this article will be helpful to convert 3GP to MP3 for you. 4 steps to make the conversion from 3GP to MP3 come to reality. Once you convert 3GP to MP3, your files will be so portable. Then there are no more limitations with your 3GP files anymore and you can play your files in MP3 format in your devices freely.