How to Convert AC3 to MP3 in An Easy Way
Most of us may have some Blu-ray videos or DVDs with AC3 audios. What if we want to rip the audios to MP3 so that we can listen to them on our mobile devices whenever and wherever we want? What can we do to convert the AC3 audios to MP3, an audio format that all the mobile devices support? Don't worry, this post will teach you to step by step to convert AC3 to MP3 with VideoSolo Video Converter Ultimate. First, let's get to know something about AC3.
Why the AC3 Audio Can't be Played on Your Device?
AC3 means Audio Coding 3. In fact, AC3 is a compression method developed by Dolby Labs. Its main function is to help create Dolby Digital audio on DVD, Blu-ray, and other digital video formats. As AC3 plays a huge part in creating this Dolby Digital audio, many begin to call the audio AC3 audio or AC3 format.
AC3 audio is a surround sound with little loss and high quality. As one of the supported audio codec of the ASTC standard, it has been commonly used on DVDs and HDTV. But this audio format has less compatibility. Due to the restriction of Dolby Lab, AC3 audio can only be played on specified players or devices like a DVD player. When this happens, many tend to convert AC3 to MP3, another audio format which has both higher sound quality and better compatibility.
How to Convert AC3 Audio to Commonly Used MP3 Format
There are many posts sharing different converters online. These converters either requires a payment or requires a complicated process to upload the audios.
Here, we recommend you the VideoSolo Video Converter Ultimate. Through this software, you can not only convert AC3 to MP3 in a easy way but also convert it in very short time. Spend only a few minutes to download it, you can convert all the AC3 audios to MP3 audios that can be played on all your devices or can be edited on all software. Now let's see the quick guide to convert AC3 to MP3 with this VideoSolo Video Converter Ultimate.
# Step 1. Add AC3 File to the Program
To import the AC3 files, you can click the big "+" button on its main interface. Then it will pop up a window for you to choose the files you want to convert.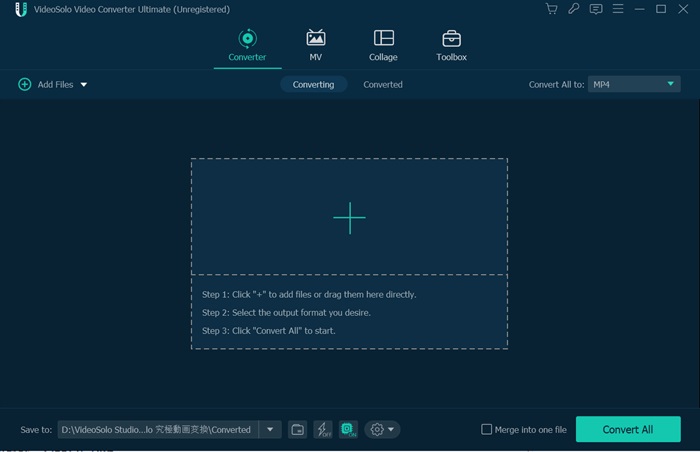 # Step 2. Select Output Format
Now you need to choose the output format by clicking "Convert All to". Go to "Audio" tab, choose MP3 as the output format. If you want to convert the AC3 files into different formats, you can set their output formats by clicking the button respectively on the right side of the information column.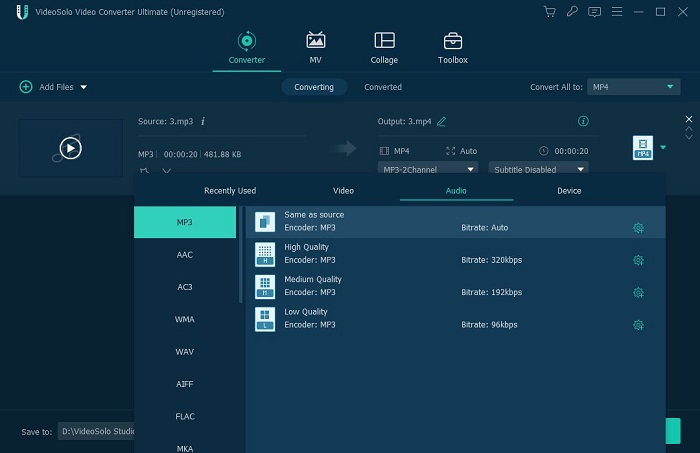 # Step 3. Start the AC3 to MP3 Conversion
Click the "Convert All" button and start converting AC3 to MP3. The conversion will be finished quickly.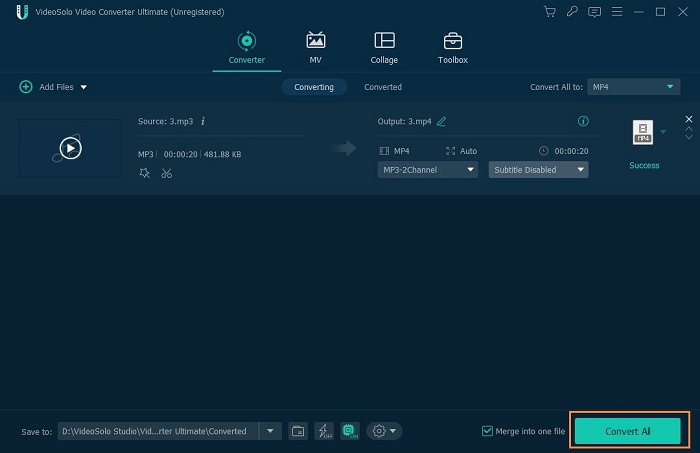 See, VideoSolo Video Converter Ultimate takes only 3 steps to convert AC3 to MP3, without any ads and limitations. In addition, it also supports many other audio formats and you can convert between these formats like MP3, AAC, WAV, FLAC, M4A, M4R, etc. It's very helpful if you always need to do video/audio file conversion.