How to Convert DAV to AVI with Simple Steps
"I have a DAV file from a security video that I am trying to play. I need a player or at least a converter." "My security system uses DAV files. I need to convert some of these to AVI. Is there anything that will do this?"
Questions like this are frequently asked from the forum. Mainly because DAV video format is encrypted and the common player cannot directly play it. But AVI format can be accepted by most devices. So convert DAV to AVI is your best choice.
If you are one of them, luckily in this article we will introduce a useful converter and illustrate how to convert DAV to AVI step by step.
About DAV Format
DAV file is a video file created by digital video recorders. It is usually saved in an MPEG format and encrypted for more safety. A special software on the DVR as well as old DVR365 products is able to produce DAV files. These video files are used to store the video and audio recording of CCTV (closed circuit television) cameras.
DAV files cannot be opened on traditional media players, computers, or mobiles devices. Besides, it cannot be edited using video editing applications for security purposes. Although it's a little difficult to access, opening a DAV file is not entirely impossible.
A DAV to AVI converter can help you get rid of this trouble. In this article, you don't need to waste your time to find a proper converter through a large number of tries. The best DAV to AVI converter, VideoSolo Video Converter Ultimate, can help you to convert DAV files perfectly.
Notice:
Sorry that now VideoSolo Video Converter Ultimate for Mac doesn't support DAV videos. We will upgrade the Mac version ASAP. Hope you can understand.
How to Convert DAV Files to AVI With Simple Steps
With VideoSolo Video Converter Ultimate, you can easily convert DAV files to AVI files on Windows computer or Mac without losing quality. At the same time, its conversion speed is so fast that you don't have to wait for a long time. After conversion, you can enjoy your AVI video at any time and everywhere. It's a small tool and very easy to use.
# Step 1. Download and Install the Program
Download VideoSolo Video Converter Ultimate for Windows. Install and launch the program. A straightforward interface will pop up.
# Step 2. Add import DAV Video Files
Just click "Add Files" or drag DAV files to the program. One or multiple files are supported by VideoSolo Video Converter Ultimate. If you use with the full version, there is no limitation of how long or how many times you use. So full version is strongly recommended.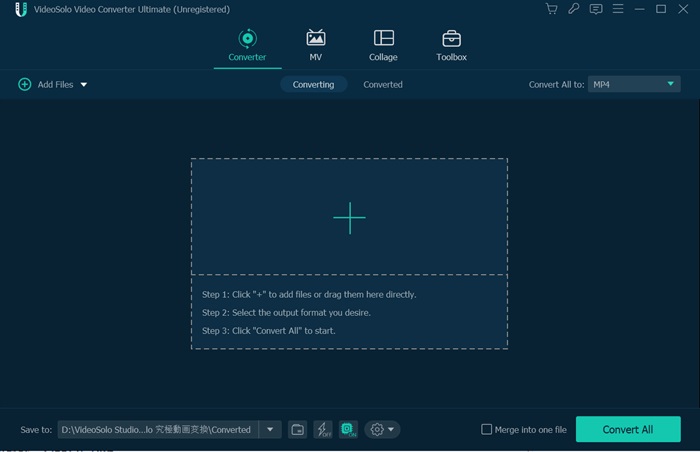 # Step 3. Choose Output AVI Video Format
Click on the "Convert All to" and a lot of formats are on the list. Input AVI or choose from the "Video" tab, you can easily find it.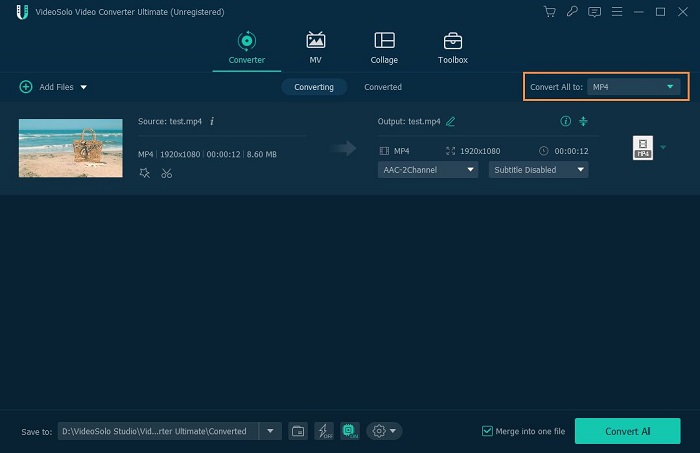 # Step 4. Start to Convert
Click "Convert All" button to start converting DAV files to AVI or whatever wanted video or audio format.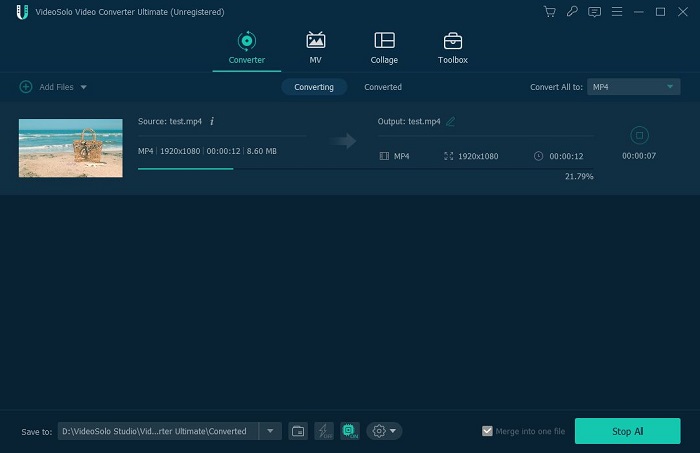 VideoSolo Video Converter Ultimate, in fact, is not just a DAV to AVI converter, it can work well in other function, too. For example, you can download video, edit video with its built-in editor, and enhance the video quality. Now try our suggested methods to verify if it works properly. Download the VideoSolo Video Converter Ultimate to get the optimum experience.