Free Way to Convert MKV to MP4 with Good Quality
The main reason that people want to convert MKV to MP4 is, MP4 has better compatibility as it can be supported by virtually all devices. For example, MKV cannot be imported in Sony Vegas Pro, iTunes, TCL TV, etc. Such problems can be solved after converting MKV to the universal container — MP4 (for H.264/AAC).
Now you may wonder, with that many video converters, how to choose one which can conveniently convert MKV to MP4, maybe with original quality maintained? We have two ways to realize that. Before introducing the solutions, let's get to know something about MKV and MP4. It will help you better understand how to set parameters for the MKV to MP4 conversion.
MKV and MP4: Two Most Common Container Formats
MKV and MP4 are actually two different universal container formats used for storing video, audio, and subtitle inside. For example, they can both encapsulate H.264 (video codec) and AAC (audio codec) as a video file.
Developed by different organizations, each format has its own merits and demerits. MKV can encapsulate some high-quality codecs that MP4 cannot, such as FLAC, Dolby True Audio and DTS Audio. MP4 is more widely used as many players and devices would prioritize the compatibility of this container format.
There's an important thing that you need to pay attention to. Some devices claim that they support MP4 but users still encounter problems when playing some of the MP4 videos. That basically because they don't support MP4 with all the codecs, such as H.265 video codec. In order to avoid such a situation, we suggest converting MKV to MP4 with H.264 video codec and AAC audio codec.
Easily Convert MKV to MP4 Format
# [FREE] Convert MKV to MP4 with Online Video Converter
The biggest advantage of using online video converter is, you don't need to download and install any program. Google "convert MKV to MP4 online" and you will find a lot of online video converters launched by different companies. We use a free one "FreeFileConvert" as an example. What you need to do can be summarized into three steps: input an MKV file, select "MP4" as output format, and click on "Convert".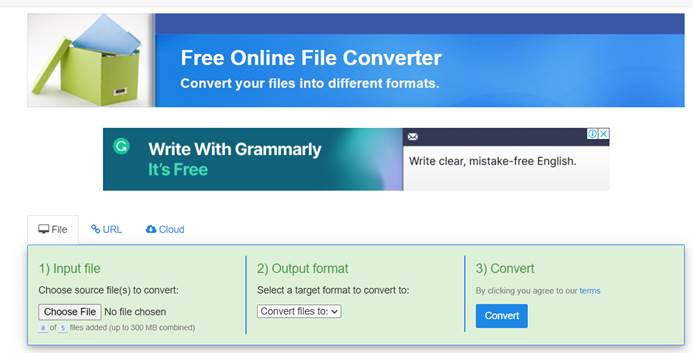 Online video converters are super simple to use but there are probably some problems as the listing.
• Do not support batch conversion and importing large MKV files.
• Cannot choose the MP4 video/audio codec by yourself.
• The converted MP4 video has some quality gap.
• No one can fully guarantee that your video would not be recorded or revealed through this open web.
If you have the worry about the above questions and want to have a professional experience of converting MKV to MP4, it is time to choose another tool.
# Convert MKV to MP4 with VideoSolo Video Converter Ultimate
Given the consideration of limitations or privacy issues of online video converters, many people would rather install a software-based converter. After trying out different converters, we have found that VideoSolo Video Converter Ultimate is great for converting MKV to MP4.
It is easy to handle the conversion with only a few clicks of your mouse. Compared to online tools, this program does not have file size or file amount limitation, which can help you save a lot of time when converting MKV to MP4. It comes with many other powerful features like setting the MP4 video/audio codec, customizing the frame rate, the resolution, simply edit the video, add a watermark, etc.
Now, let's see how to finish the MKV to MP4 conversion with VideoSolo Video Converter Ultimate in few steps.
Step 1. Launching VideoSolo Video Converter Ultimate on your computer, and then click on "Add Files" to import an MKV file or a bunch of MKV files that you want to convert.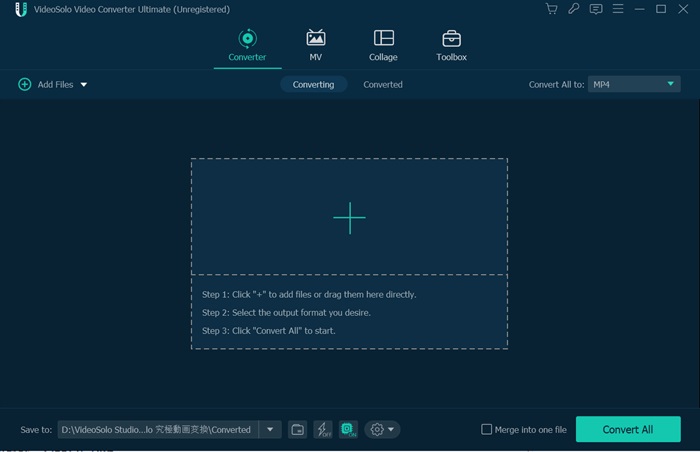 Step 2. Choose the desired MP4 format in the "Convert All to" pull-down list.
Two ways:
Locate "Video", select "MP4" in the left column and choose one preset profile you want.

Find your output device at "Device" and choose a preset profile with MP4 format in one device list.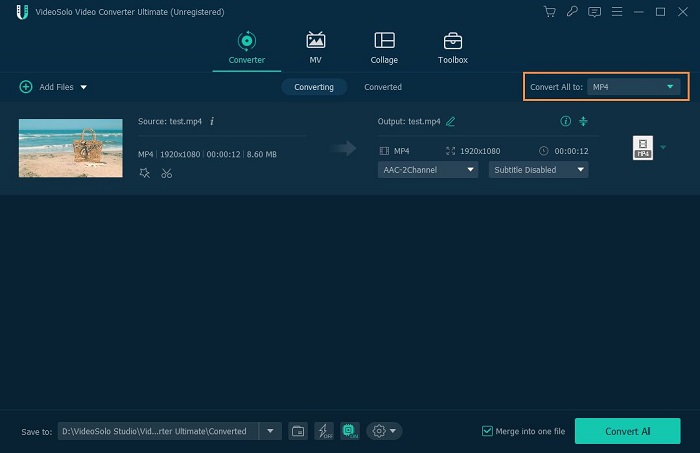 Step 3. It is optional to customize the MP4 video output settings such as video/audio encoder (we suggest H.264/AAC). For other parameters such as "Resolution" and "Frame Rate", keeping original may be better to maintain the original video quality of the MKV video. Of course, you can click the "Custom Profile" icon to set the desired parameters to get a more perfect video.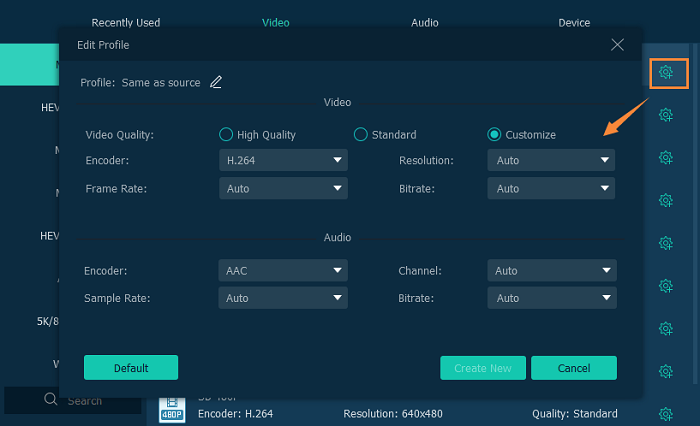 Step 4. Switch back to the main interface, select the files you want to convert, and then click the "Convert All" button which is visibly shown in the bottom right corner.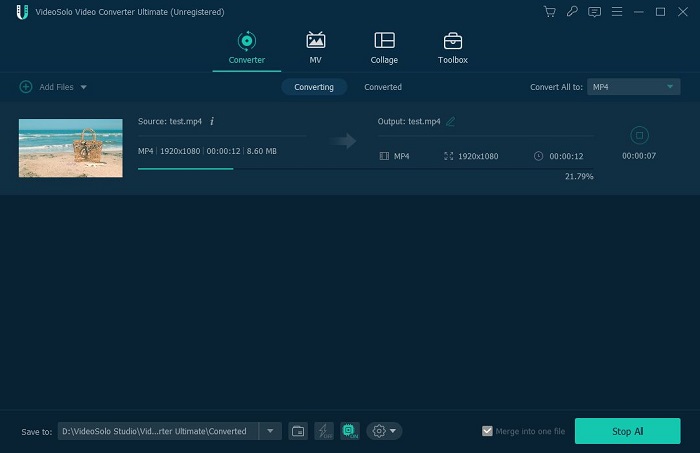 The Bottom Line
To achieve the goal of converting MKV to MP4, you can try one of the two solutions above. But we highly recommend VideoSolo Video Converter Ultimate, which can help you simply and professionally convert MKV to MP4. In addition to the advantages mentioned in the previous section, this program also allows you to clip, crop the video before conversion, even make a 3D MP4 video. Not need to worry about the high usage of the CPU or the conversion speed, it can be accelerated if enable hardware acceleration.