Ultimate Guide | How to Crop Video Online and Offline
There will undoubtedly be times when you need to change the focus of your video clip. Or when you want to remove the black bars around the sides or get rid of the unnecessary part of the video to transfigure your video, you need a video cropper to help you crop video. For convenience, I find these two easy-to-use video croppers online and offline for you to choose.
How to Crop Video Easily and Quickly (Recommended)
VideoSolo Video Cutter (opens new window) is a desktop video cropper which is dedicated to allows users to crop video in an easy way. Users can adjust crop area size, change aspect ratio of video, adjust position of crop area and zoom mode. Besides, it supports a wide range of input and output video formats, so you don't need to worry about that. Moreover, there are no watermarks in the output video.
Step 1. Install Video Cropper
Click the download button above and follow the on-screen instructions to complete the setup process. Then, enter into its main interface.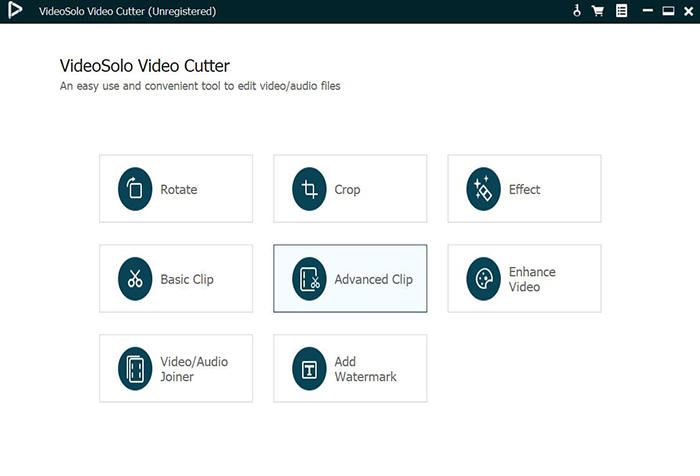 Step 2. Upload Source Video File
Select "Crop" on the main interface and then you can add video file you desire to crop by tapping on the red button "Add File".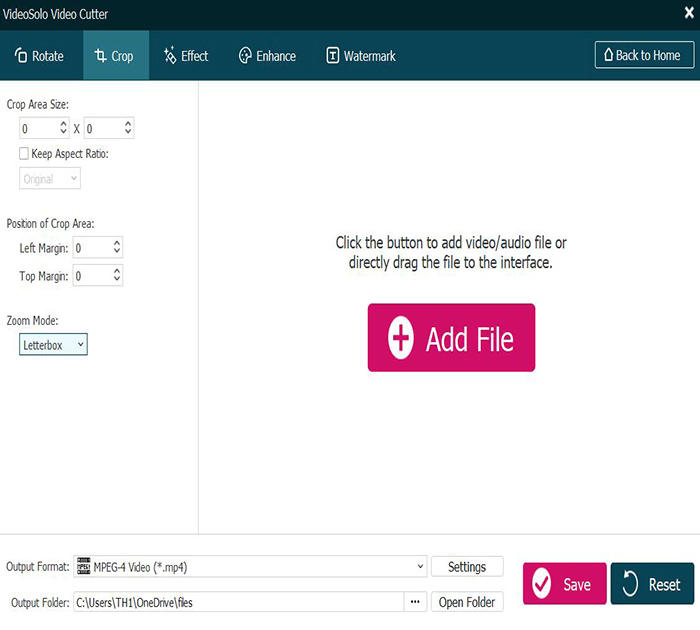 Step 3. Crop Video File
After loading, you can preview the video on the right side. To crop the video, you can directly drag the yellow frame to crop the unwanted part. Also, you can adjust it by filling in the blanks of "Crop Area Size".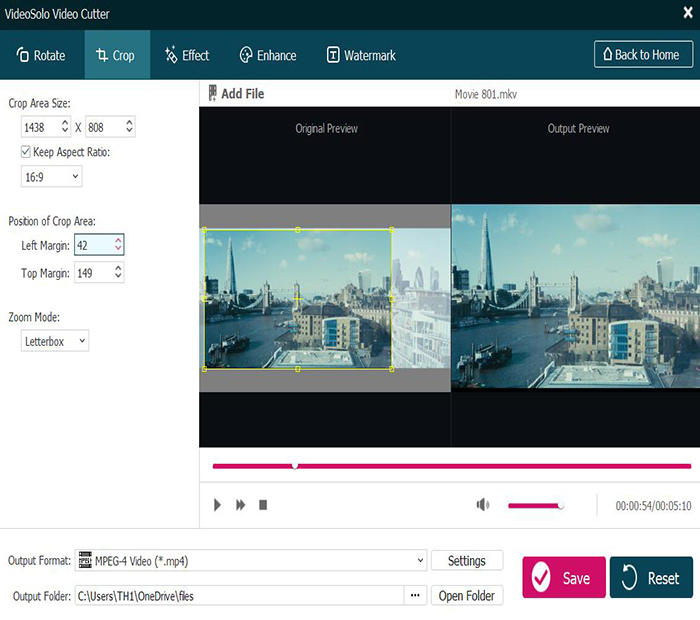 Step 4. Save Cropped Video
Next, click the drop-down list of "Output Format" to choose an output format. It has also predefined the output format for popular digital devices. If you don't revise it, the file will be saved to MP4 by default. Then, click "Save" to output the cropped video.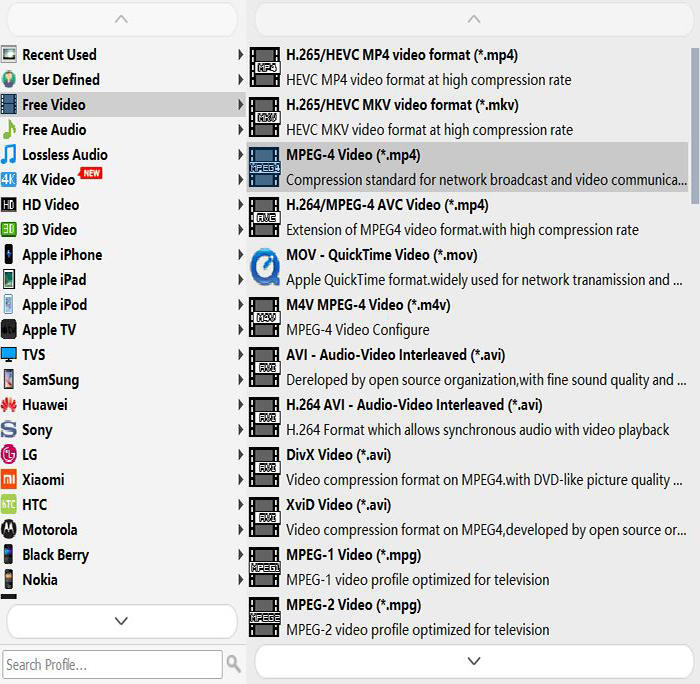 How to Crop Video Online
Many people tend to use online tools to crop video. In this part, I choose one of the online video croppers to show you how to crop video online.
Here is the step-by-step tutorial of Clideo which is an online video cropper for free.
Step 1. Open the webpage of Clideo. Then add source video file you want to crop by clicking "Choose File".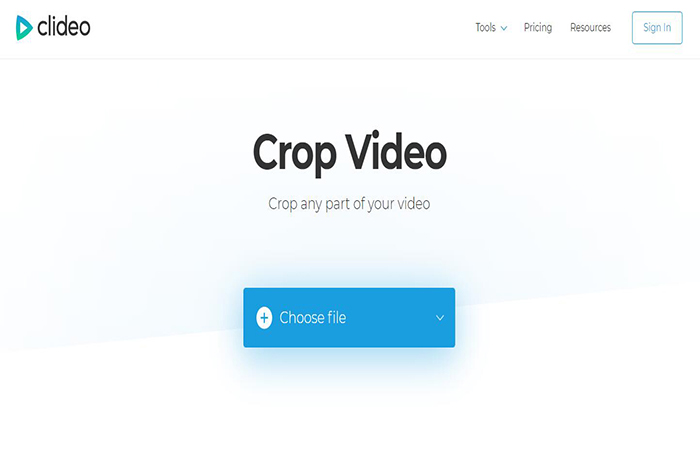 Step 2. After loading, you can drag the blue frame to crop the video to meet your needs. Then choose an output video format at bottom left and click "Crop" to start cropping.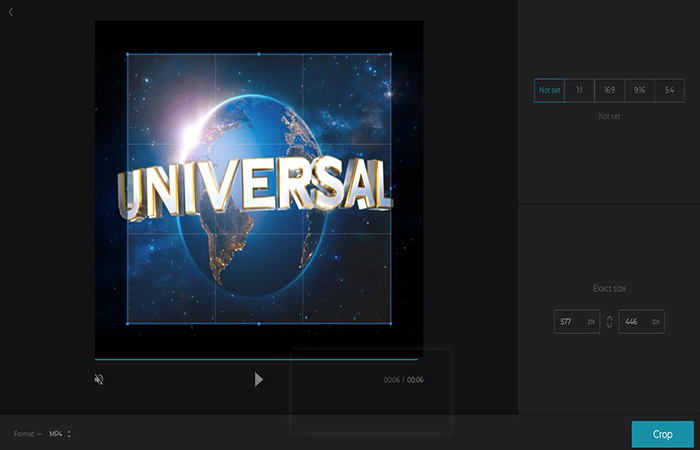 Step 3. Wait for several minutes, it will finish cropping and pop up the window below. You can download the cropped video by clicking the green "Download" button. It's noted that the video is cropped with watermark of the website.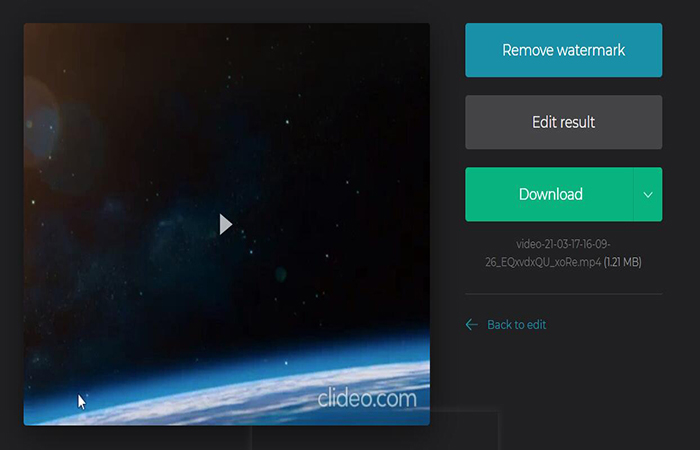 To sum up, Cildeo allows users to crop video online for free. But it needs smoothness Internet to upload and download the video file. There is limitation in the video size and a website watermark on the cropped video. VideoSolo Video Cutter (opens new window) is a desktop program offline. So it doesn't need Internet and you don't worry about the privacy of your video. The output video is high-quality without watermark. You can input any format and any size video without waiting.
These two methods are both easy and quick to crop video. You can choose one to meet your needs. VideoSolo Video Cutter offers a trial version for users to test. Just download and crop your video!