How to Decrypt and Rip Protected DVD Disc Easily
As we know, almost all commercial DVDs are region-locked or under some DRM protection. How to deal with these protected DVD discs when you want to back up them as digital files, or playback on other portable devices? The answer is you can use a DVD decrypter to rip or decrypt the protected DVD. After decryption, the DVD video will become unencrypted. The copy protection will be removed. Now let's find a professional DVD decrypter and see how to decrypt protected DVD with it.
Disclaimer:
Remember not to rip copy-protected DVDs for any commercial purpose and we suggest referring to the DVD copyright laws in your countries before doing so.
How to Decrypt and Rip Protected DVD Disc Easily
A smart and powerful DVD decrypter is very important to decrypt a protected DVD. Therefore, if you cannot make your choice of getting a professional one, I would like to recommend you VideoSolo BD-DVD Ripper.
With the help of VideoSolo DVD Ripper, you can decrypt DVD under different protection without quality loss, decrypt the protected DVD with the fastest speed without any virus and spyware, get a wide range of popular video formats such as MP4, MKV, AVI, WMV, MOV, FLV, etc. You can also customize your special DVD video with functional editing, and so on. VideoSolo DVD Ripper Free Trial:
Before beginning, you need to know that VideoSolo DVD Ripper offers a free trial but the free trial version has some kinds of limitations compare to the registered one. You can choose depending on your needs. Please follow the guide below to learn how to decrypt protected DVD with VideoSolo DVD Ripper.
Note:
The Windows version of VideoSolo BD-DVD Ripper released a new version which has big changes compared with the old version. But the new version for Mac is still under the development. That means the interface and the operation of Windows and Mac will be different.
To know the details about the new version, you can read on the article: A New Version for BD-DVD Ripper (Windows) Released! See What Changes
# Step 1. Import the Protected DVD to the Program
After adding a DVD disc to your computer's DVD drive, launch VideoSolo DVD Ripper. On its main interface, click "Load DVD > Load DVD Disc" to import your DVD contents. If you got a whole DVD file, just select "Load DVD Folder" to import the whole folder. When loading the DVD, the program will need an internet connection to decrypt DVD copy protection.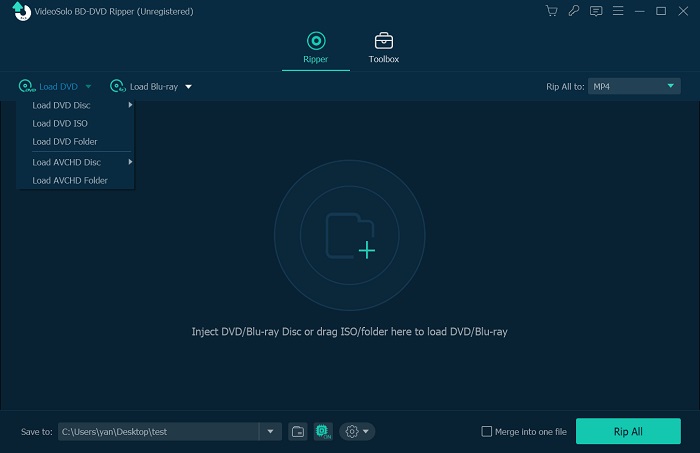 # Step 2. Choose an Output Format for DVD Decryption
Click the "Rip All to" section and select the format you want from the drop-down list. You can choose almost all the common video/audio formats like MP3, MOV, MP4, MKV, AVI depending on your actual needs.
Here's how to rip and transmit DVD to some target devices:
Best Solution to Play DVD on Android Devices
How Can I Convert DVD to iPad for Playing See Here!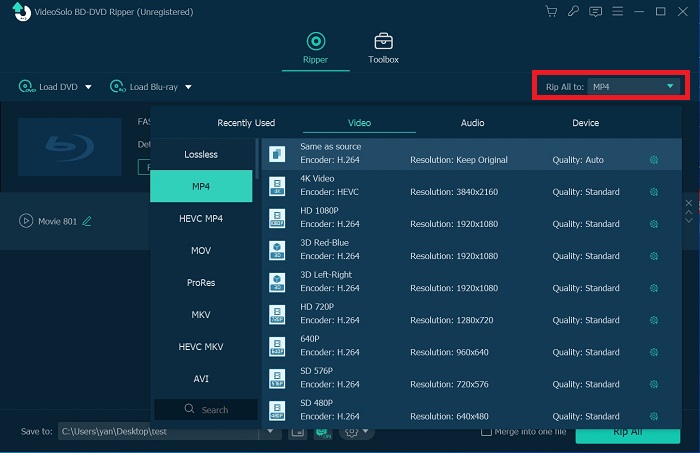 # Step 3. Choose Destination Folder to Store Decrypted DVD
Click the "Browse" button and select a destination folder to save the ripped DVD files.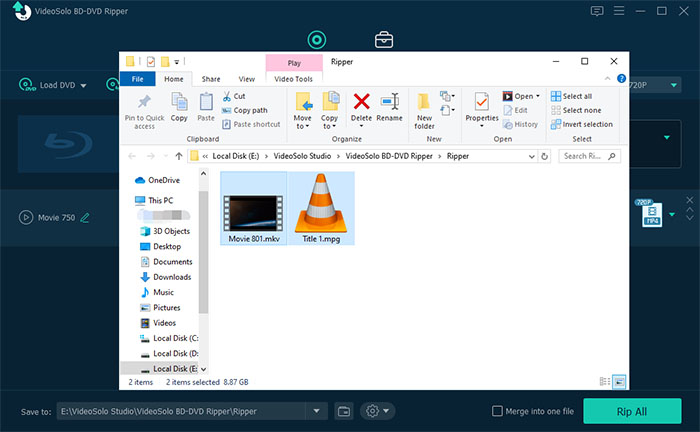 # Step 4. Decrypt and Rip Protected DVD Disc
Simply click the "Convert" button to start ripping the protected DVD movie. Once the conversion finished, click "Open Folder" to find the converted DVD files. Now the DVD files are with no decryption, we can copy the DVD files for backup or enjoy them on different devices.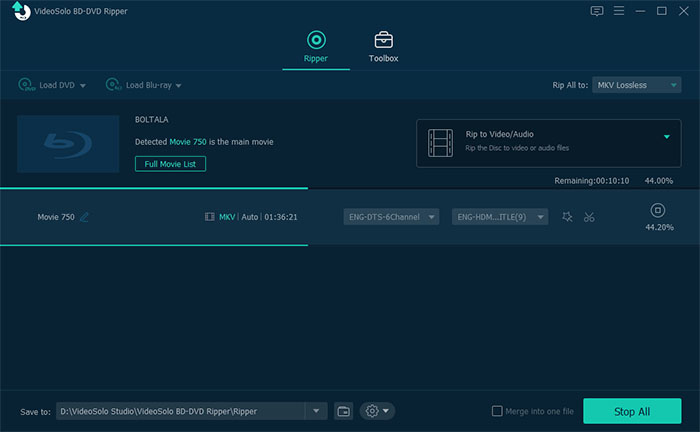 Such an easy and efficient way, Right? I am sure such a program may satisfy your requirement.
Introduce some of the DVD Encryption Technologies
There are different DVD released companies and there are different kinds of DVD copy protection technology. In order to deter users from making direct digital copies of commercial movies, most DVD discs are protected at the factory using the Content Scrambling System (CSS) for video and Content Protection for Prerecorded Media (CPPM) for audio.
Content Scrambling System (CSS) is the so-called "region code". DVD region code is made by the top eight films company in the United States (Walt Disney, Sony Pictures, Paramount Pictures, Universal Pictures, Warner Bros., Twentieth Century Fox, MGM, and United Artists). They join to formulate the rules about protecting the rights and interests of films in various regions, and divided the world into six regions.
Besides these, there are multiple DVD copy protection technologies, such as RC, RCE, APS, UOPs, ARccOS, RipGuard, FluxDVD. You can search them on Google if feeling interested.
All in all, VideoSolo BD-DVD Ripper is a great choice for us to decrypt or rip different kinds of protected DVD for easy watching or backup. With the help of this program, it can solve your problems efficiently. If you are just confusing how to decrypt DVD, please do not hesitate to choose VideoSolo DVD Ripper, because this program is a powerful and simplest one to do such DVD decryption. Give a try and enjoy your DVD movies with it!