[Top 3 Recommended] Best Free Screen Recorder without Watermark
We need a screen recorder in our daily life to make instructional videos, record gameplay or video call with families or co-workers. However, there are too many tools on Google page for you to choose. You may select one of them optionally. Then you desperately found that there is watermark which makes the recorded video useless. To set you free of the predicament, we select the best free screen recorders without watermark in this article. Please move on.
3 Best Free Screen Recorder without Watermark
# Top 1. OBS Studio – The Most Famous Open Source Screen Recorder
When talking about free screen recorders, OBS (Open Broadcaster Software) Studio might be the most famous one. Since it is an open-source program, it is totally free without any watermark. Many Twitch streamers and YouTubers use it to record what's on their screen or live stream it to their audience.
As a powerful provider of desktop recording and live streaming services, OBS helps users to enrich, convert and produce multimedia content on Windows, Mac or Linux. It is well designed to grab webcam and desktop footage along with system sound and Microphone audio with ease. In addition, it is easy to get a screen layout you like in OBS. For example, many YouTubers want to have the game image and the game audio stream at the background and then have their webcam capturing their face, which can be displayed in a smaller box in the corner. This can be set up in seconds.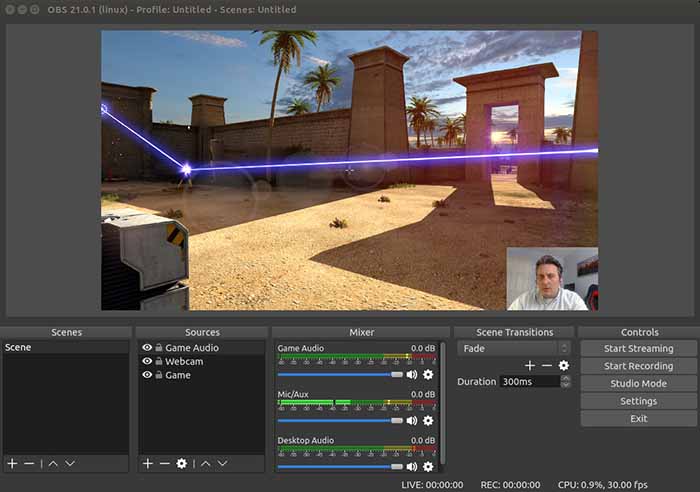 OS:
Windows, Mac, and Linux
Pros:
• The full recording features together with live streaming functions for free use.
• Create unlimited scenes and easy to switch to keep privacy.
• Totally restriction-free and no watermark.
• Great selections of source options.
• Excellent video and audio editing supported.
Cons:
• Too complicated for newbies to use.
• Meager assistance and guidance.
# Top 2. Free Cam - Record Screen Activities Without Time Limits
Free Cam is another useful free screen recorder for creating screencasts. It provides a full set of features for creating professional video lessons and e-Learning presentations. You can record any size of screen recorder, microphone and system sounds easily by using this. What's more, you can use this tool's built-in audio and video editor to turn your draft video into a well-rounded video lesson.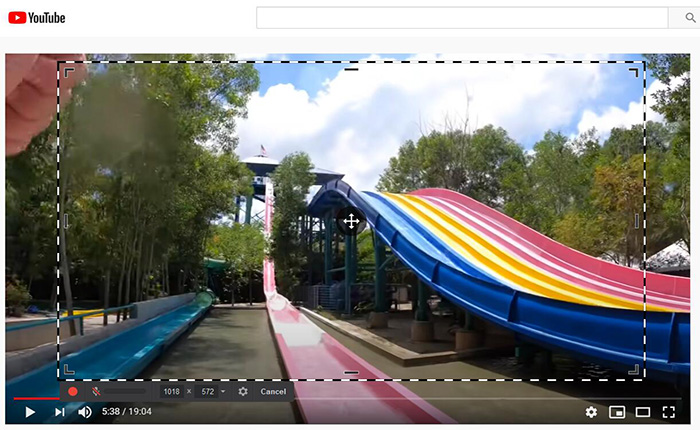 OS:
Windows 7/8/10
Pros:
• No watermark or time limits.
• A built-in audio and video editor.
• Share Videos on YouTube directly.
Cons:
• The output format is WMV.
• The maximum recording quality is 760p.
• You cannot record webcam and record screen and webcam at the same time.
• You cannot record a separate voice-over.
• Spend a long time to install this program on computer.
# Top 3. Screencast-O-Matic - An All-in-one Desktop Recorder
Screencast-O-Matic is a popular screen recorder which enables you to capture your screen easily. You can record full screen or customized screen area as you want. There is a convenient function is that you can share your recording videos with your friends after recording. It offers basic edition to add annotations to the video. If you want to use more functions, you can try its paid version.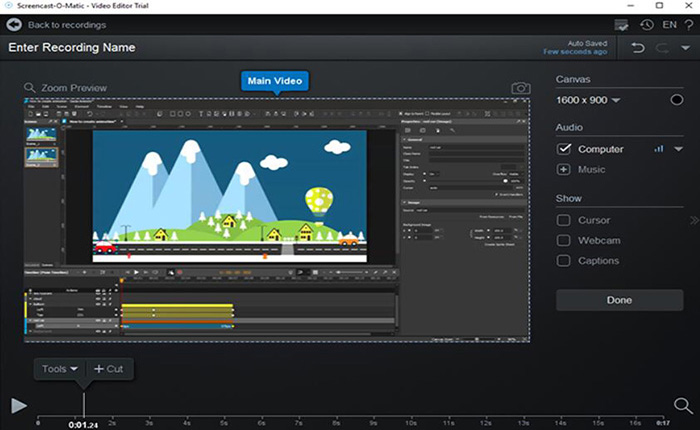 OS:
Chromebook, Windows, and Mac
Pros:
• Share videos to social media sites like YouTube.
• Simple to use.
Cons:
• Audio recorder only for Windows.
• Video editor is a separate download.
• The maximum length of video recording in this free version is 15 minutes.
[Special Recommendation] A Paid Screen Recorder that is Professional and Easy to Use
VideoSolo Screen Recorder stands out as the best desktop screen recorder with full recording features. With it, you are allowed to produce watermark-free screen and webcam recording, which can not only include the sound of your PC but also your own voice through Microphone. You can record audio-only.
You can freely choose area selection modes, including selecting a certain active window and following your mouse. Text, annotations, callouts adding is supported together with screenshots during capturing. Meanwhile, you can also schedule a recording task ahead of time to automate starts and shutdowns. Besides video recorder, it can separately act as a webcam recorder, audio recorder as well as a screenshot tool. It offers different interfaces for Mac and Windows users, yet their features are almost the same.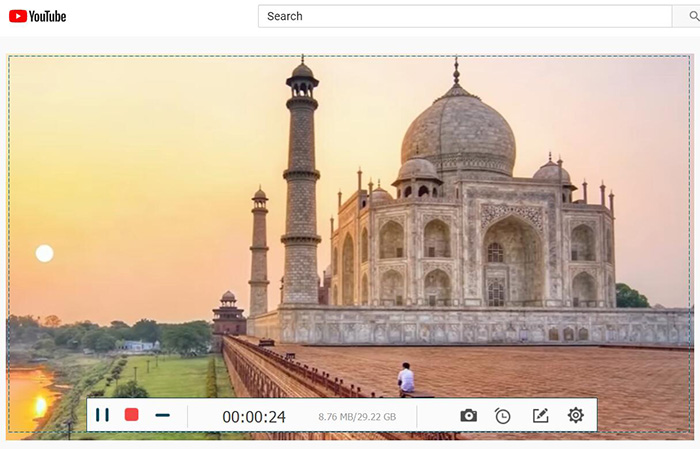 VideoSolo Screen Recorder user guide: [5-Step Guide] How to Record Computer Screen on Windows & Mac
OS:
Windows and Mac
Pros:
• Sleek interface for ease of use.
• Rich and detailed tutorial.
• Scheduled tasks available.
• Annotation adding, cursor highlighting, and screenshots during recording.
• Output as many popular video formats of high quality, such as MP4, WMV, MOV, AVI, TS, etc.
Cons:
• The free version has a time limit that restricts each clip of fewer than 3 minutes. (Pro version can tackle this problem.)
Final Words
Hope the pros and cons of watermark-free screen recorders listed above can really help you find the one you love and make recording more convenient and efficient. The first three are totally free without watermark. The last one is paid but it is professional and easy to use so we highly recommended it. If you want to supplement the list and make some suggestions, feel free to contact us via email or comment below.