Best Minecraft Screen Recorder for PC & Mac [No Lag!]
When playing Minecraft, sometimes you probably want to record the gameplay, either to simply keep a copy or to show off your Minecraft experience. Or you want to upload it onto YouTube, thereby helping other people to learn. If you're one of those people, the following guide will show you the best Minecraft screen recorder, as well as the tutorial on how to use it to record Minecraft on PC and Mac without lag.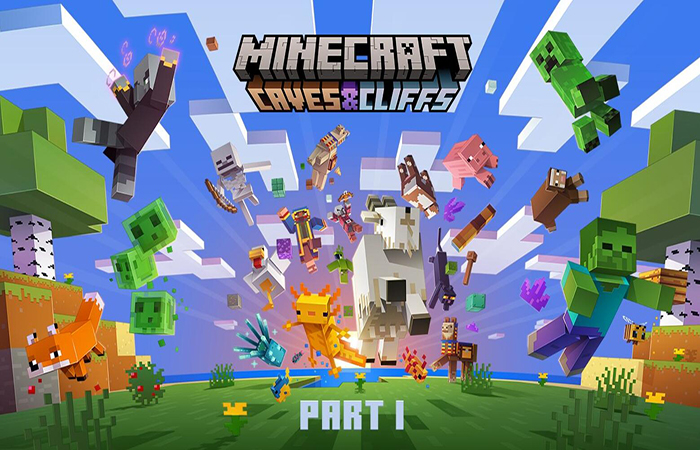 The Best Minecraft Screen Recorder for PC and Mac
Here we will share a no-lag Minecraft screen recorder – VideoSolo Screen Recorder (opens new window) which can record your wonderful moments in Minecraft with great image and sound. As a game recorder, it empowers users to capture the target window, full screen or specific area without interruption. To upgrade users' experience, VideoSolo provides users with Lossless video and audio quality. With it, you can record Minecraft video and the music disc simultaneously on PC and Mac. By the way, it performs excellent in making video tutorial (opens new window). I've used it to make several great Minecraft tutorials to share on YouTube.
How to Record Minecraft Gameplay with Minecraft Screen Recorder
In this part, I will show the step-by-step tutorial on how to record Minecraft gameplay with VideoSolo Screen Recorder.
# Step 1. Launch the Minecraft Screen Recorder and Choose "Video Recorder"
After downloading the Minecraft screen recorder from above button, enter into the main interface. To record Minecraft videos with sound or make a Minecraft tutorial with voice over, you need to choose "Video Recorder".

# Step 2. Define the Minecraft Gameplay Recording Area
Now the window is showing 3 different modules. Click the first one and from the pull-down menu, you can record on-screen activities with full screen, custom region, fixed region. The best option would be to record the full screen on Minecraft, but if you want to record a certain region, you can use the mouse to drag and define the area.

Recording Tips:
If you are worried about some pop-up windows will interrupt your Minecraft records, you can lock the recording window and this Minecraft recorder software will record this window only. Then you can manage and look through other windows in the same time. Here are the simple steps:
a. Before locking the recording area, you should open the window you want to lock.
b. Go back to Video Recorder. Adjust the system sound and microphone as you need.
c. Click "Advanced Recorder" and the third option is "Lock and record window".
d. In the bottom column, select the Window you want to record from the dropdown list. Or drag the button besides the dropdown list to the area you want to record.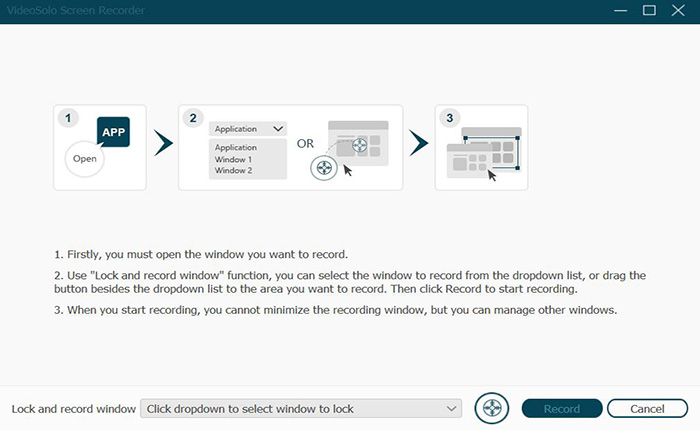 # Step 3. Enable/Disable Sound and Customize More Settings
Next, it's time to choose the sound source that you want to include in the Minecraft recording. You can enable or disable System and Microphone to decide whether to record your voice or not. Moreover, volume up or down the input audio source freely. To make sure recording sound successfully, you can also go to "Preferences" > "Sound" to have a sound check.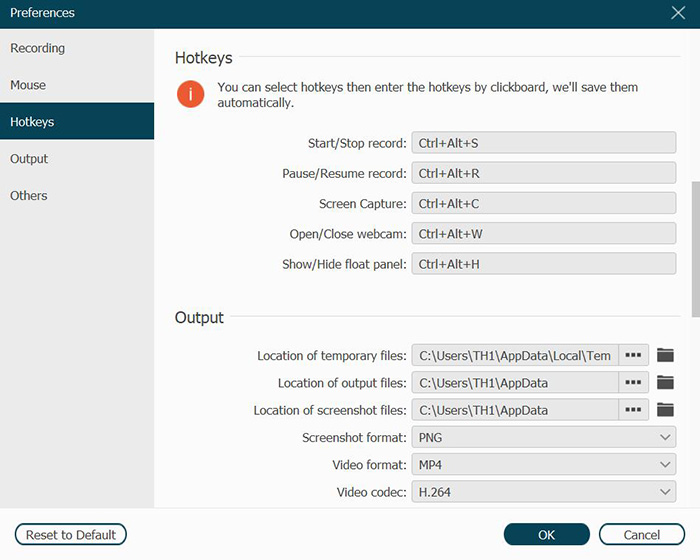 Notice:
If you've set up full screen recording, you have better go to Preferences > Hotkeys to get familiar with the hotkeys.
# Step 4. Start to Record Minecraft Video
After setting the video region and the sound, you can launch your Minecraft and play as you normally do. Just need to hit the "REC" button on the right side of the recorder in advance and begin showing off your prowess at playing Minecraft.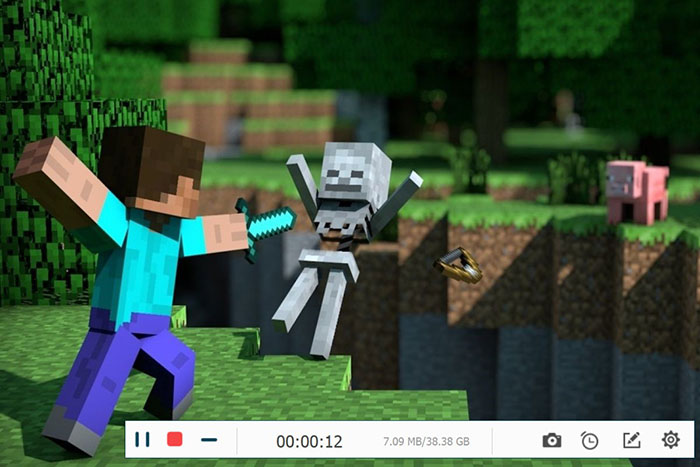 Tip:
1. The bar can be hidden while recording;
2. After the recorded is ended, you can preview and clip the video in VideoSolo Screen Recorder before saving.
Conclusion
With this best Minecraft screen recorder, you can handily record Minecraft gameplay with customized screen recording area in high quality. Besides game capture, VideoSolo Screen Recorder (opens new window) also performs well in recording streaming videos and audios, capturing webcam video, making a video tutorial, etc. Some shortcut keys also help you to get full control of the Minecraft game recording. While recording, you are allowed to take snapshots and add labels and so on. Get now and have a try!
Related Article:
How to Record PS4 Gameplay with Laptop [NO CAPTURE CARD!] (opens new window)
PC Gameplay Recorder – How to Record Gameplay on PC (opens new window)
2 Easy Ways to Record CSGO GamePlay on Computer (opens new window)