PC Gameplay Recorder – How to Record Gameplay on PC
Most of the gamers would like to record game videos while playing games for they want to share their victory moments with friends or make gameplay tutorials. It should be noted that the easiest way to record gameplay is to take advantage of some screen recorders, whether you are recording the popular games on PC like CSGO or Minecraft. Recording console games like PS4, Xbox etc. which is projected on PC could be as simple as recording games on PC. Now I'm going to show you how to record gameplay with the powerful screen recorder.
How to Record Gameplay on PC -- VideoSolo Screen Recorder
Among thousands of screen recorders on the market, here I would highly recommend you VideoSolo Screen Recorder, which you can record your desktop and capture any kind of gameplay on the computer with its unique features. Meanwhile, it is available for you to turn on the webcam so that your audience can clearly see your reactions on the gameplay.
This versatile screen recorder enables users to use Microphone to add some comments and add annotations on the gameplay so as to create a gameplay tutorial and share on the YouTube. You can change the video format, video quality and frame rate to get a high-quality gameplay video without lag.
# Step 1. Choose "Video Recorder" to Record Gameplay
Launch VideoSolo Screen Recorder on your PC. To record gameplay, you should select the first option "Video Recorder".

# Step 2. Select Recording Area
Start the game you want to record. Then go to the "Video Recorder" window, which includes 4 different buttons. From the first button, you can adjust the recording area. "Full" or "Custom" or just adjust the region as you like. You'd better adjust the screen according to the resolution and aspect ratio of YouTube or other players.

If you enable the second button, the program will also record the activities of webcam. It can record your reactions so as to make a more brilliant gameplay recording. Now, you need to turn on the system audio (third button) to record the sound of your gameplay. And with the Microphone (fourth button) turning on, you can record your own voice while playing the game. For recording your victory moments, you'd better try it before your officially recording so as to set the most appropriate sound.
# Step 3. Adjust Settings to Get No-Lag Gameplay Recording
A well-made gameplay recording must be high-quality without lag. Therefore, click the "Exit" icon to set output format and its frame rate. There are lots of high-quality formats include MP4, WMV, MOV and AVI. You can set lossless video quality and 60fps frame rate. But make sure you have enough computer memory to store it.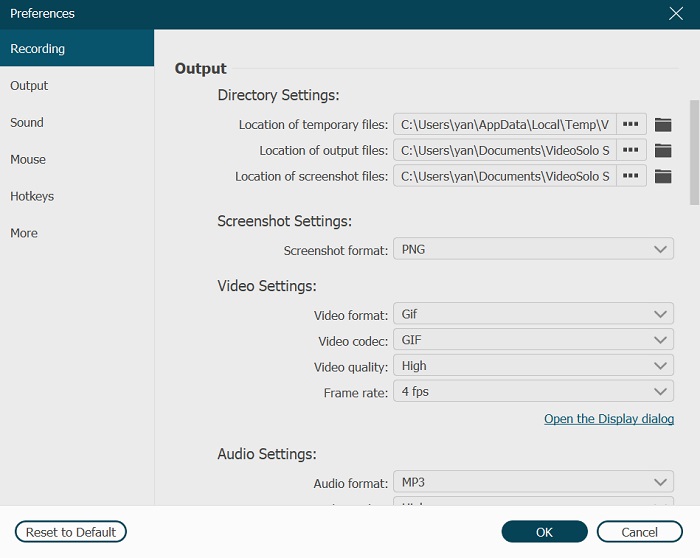 If you want to make your mouse a little different to attract attention, go to "Mouse" tab in this interface. Set its color and make your mouse highlighted.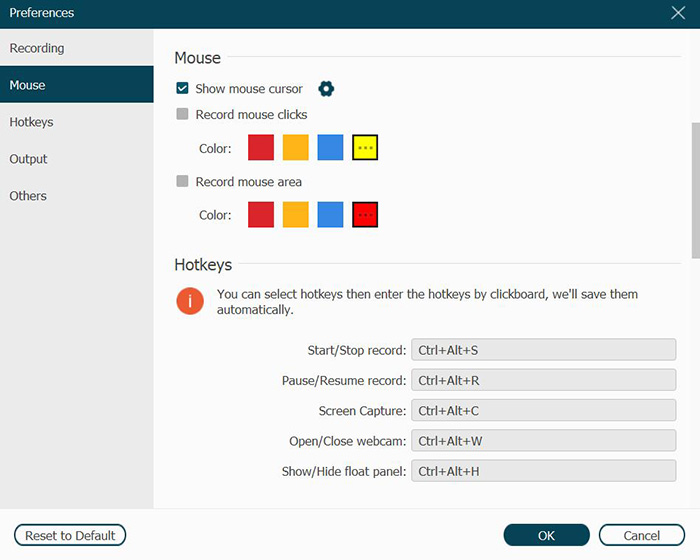 # Step 4. Use Hotkeys
When you are playing the game, in order to simplify your recording, you'd better get to know some shortcut keys of the floating control panel to start, pause, stop or make a snapshot. Click the "FIO" button then you can see "Hotkeys", find the one that is necessary for your process.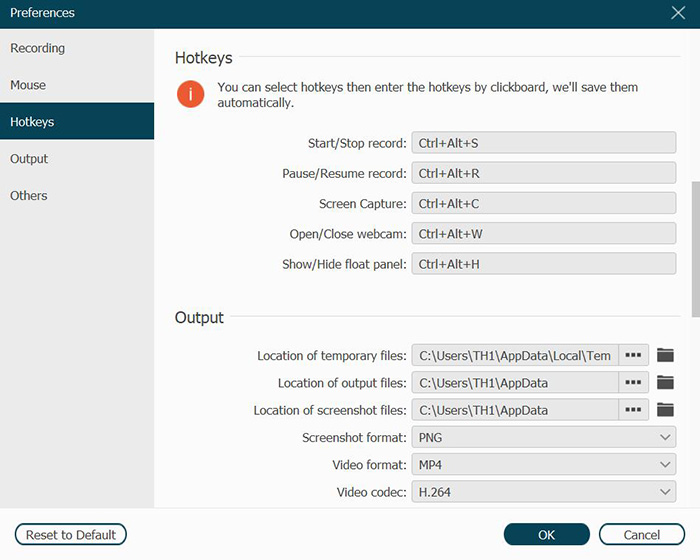 # Step 5. Record Your Gameplay
When all the settings are done, click "REC" button on the right side of this video screen recorder to start recording your gameplay. Here in this step, you can make drawing or add annotations according to your requirement. And you can take snapshot to save the frames you like. On the floating bar, you can click "Clock" to set the "Record Length" to end the recording automatically.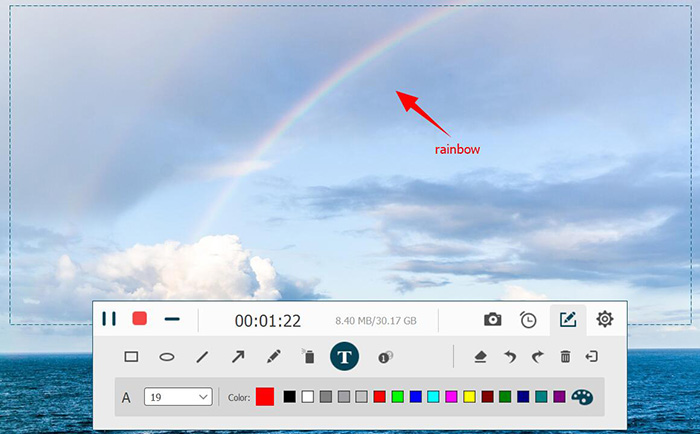 After the recording ends, you can preview the project. Here, you can clip the gameplay recording video, too. You can directly drag the red inverted triangle on video progress bar to reset the starting point and ending point as your preference. Or fill in the point you want in the clipping bar. Then, tap on "Save" on the bottom right corner.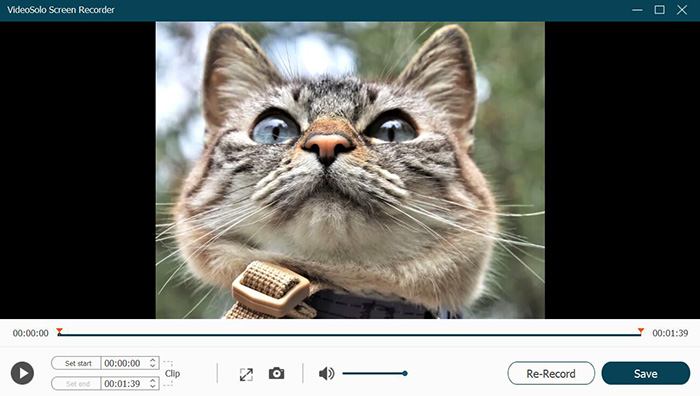 When you come to this step, it means you basically know how to record gameplay on PC. All in all, this is the tutorial for recording gameplay on PC. If you would like to save your gameplay to share with others or just want to analyze the failure so as to promote your game skills, VideoSolo Screen Recorder will be your best choice. This program is of simple interface and professional recording functions and you can get a well-recorded game video. Enjoy yourself!