2 Easy Ways to Record CSGO Gameplay on Computer
Since its launch in 2012, Counter-Strike: Global Offensive, alias CSGO, has long been a leading shooting game in the world and amassed millions of fans. With the development of esports, an increasing number of gamers like to upload their recorded CSGO gameplay onto YouTube to share the highlight reels of some triumphant moments or instructional techniques.
For CSGO gamers who are novices in recording gameplay videos, this article will show you two excellent ways of recording your CSGO gameplay on PC. As for each way, we will provide you with a step-by-step tutorial. Keep reading and you will find them of great help.
People Also Read:
PC Gameplay Recorder – How to Record Gameplay on PC
Best Minecraft Screen Recorder for PC & Mac [No Lag!]
2 Simple Ways to Record PS4 Gameplay Without Capture Card [Definitive Guide]
Record CSGO Gameplay in A Professional Way
VideoSolo Screen Recorder can be the best recording software for CSGO gameplay for its ease of use. It is equipped with extensive features for recording CSGO gameplay on an intuitive and simple interface, which is totally distinguished from OBS (Sure, we cannot deny that OBS is also a good choice, and we will talk about it in the latter part). Because of the simplicity, VideoSolo Screen Recorder is in particular suitable for recording beginners or those who want the recording to be as simple as possible
For gamers, this recording tool is bound to fulfill your need. In the first place, the Game Recorder mode enables the recording software to focus only on your game window and exclude all distracting elements. That is to say, you can lock the window to be recorded. Even you receive a message during gaming, it will not appear on your output recording video. If you minimize or exit the game program, your recording will also end automatically.
As for other features, you can freely add the webcam and adjust its position at will so that your audience can clearly see your reactions while watching the gameplay. Meanwhile, you can turn on the system sound coupled with the microphone sound so that you can give real-time commentaries in the gameplay. You would love to highlight the mouse cursor during recording in order to better guide the audience's attention, since 3-D CSGO gaming involves the dazzling movement of the cursor.
Furthermore, as you can image, VideoSolo Screen Recorder is able to deliver high-quality CSGO gameplay footage to your utmost satisfaction within the simplest steps. The game videos can be recorded in HD quality at up to 60 fps, lag-free, and with no watermark (except that you customize to add one).
Now let's take it into use. Look at this video tutorial, or learn how to record CSGO gameplay on your computer with the text tutorials below.
Step 1. Free Download the CSGO Gameplay Recorder
Step 2. Fire It up and Choose "Game Recorder"
Once you have launched VideoSolo Screen Recorder, on its main interface, press the "Game Recorder" button to capture the CSGO gameplay videos.

Step 3. Select the Gameplay Window
Launch CSGO on your Steam. Click on the arrow beside the first game button and drop down a list of operating windows. Find out CSGO and select it as the game window. The recording software will lock capturing it.

Step 4. Set up Your Webcam and Sound Effect
Webcam is available on the second button for you to capture your own face during playing CSGO. Once you have turned it on, make some adjustments as you need.
You should click on the third and fourth button to green because they respectively represent your system audio and microphone audio. Turning on the latter can capture your own voice during recording. Don't forget to do a sound check at "Preferences > Sound" to make sure it works well.
Step 5. Specify Settings
Head to "More settings" on the interface, and tick the corresponding boxes to your preferences. We suggest hiding the floating bar and highlighting your cursor during recording CSGO for a better video-watching experience. It's also highly advised to remember hotkeys for stopping recording after the event.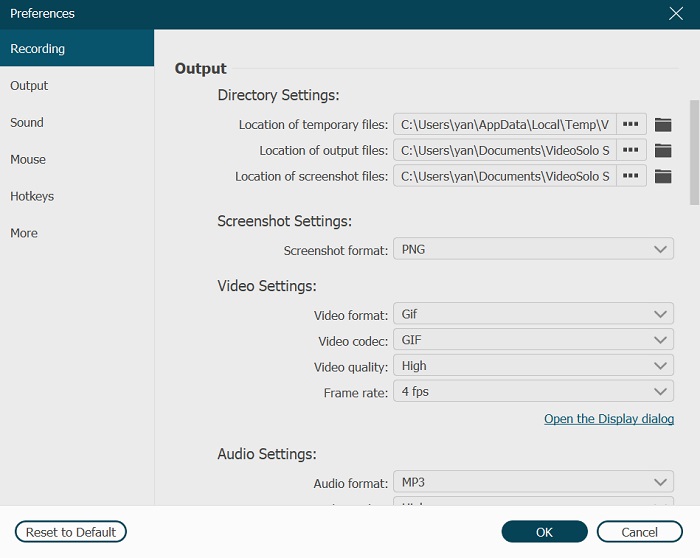 Step 6. Start and Finish Recording
Hit the red "REC" button or use hotkeys to begin recording.
Having captured the exciting gaming moments in CSGO, use "Stop" hotkey or "Show the float bar" hotkey and then press the stop button to end your recording. Save to the directory of your computer according to the simple instructions within a few clicks.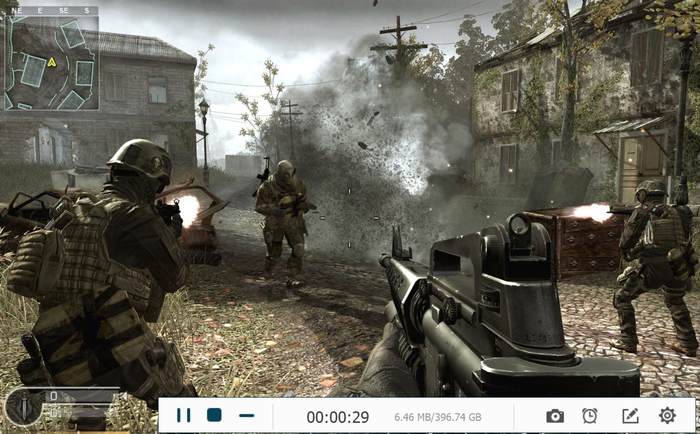 You can check your recorded CSGO clips conveniently at recording history. Now click the "Share" button, and you are able to share your recorded CSGO gameplay with your friends via YouTube or Facebook.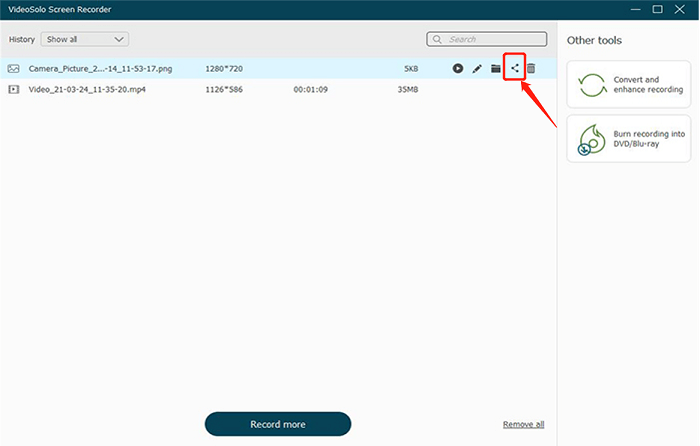 How to Record CSGO Gameplay with OBS – Free Way
Having long been a household name for gamers, OBS Studio, short for Open Broadcaster Software, is an exceptionally powerful screen recorder and streaming tool for free. It is strongly valued for its screen and webcam recording feature and high-performance recording facility. As an open-source broadcaster studio, it can incorporate clips from games and integrate them into the existing videos. Images and texts are also supported. In addition, users are able to add all these files together with other effects, like audio mixers.
Yet, inevitably, such versatile features cannot come without comparatively complicated operations and configurations, which pay off as long as you spend some time exploring its interface. Nevertheless, we will not elaborate on all the detailed settings in this passage. Instead, a quick start setup is our focus to provide you the guidance about how to record CSGO gameplay with OBS Studio.
Step 1. Open OBS Studio
First, after download, boot up OBS Studio on your computer before getting down to record.
Step 2. Add a New Source
Go for the box of "Sources" at the bottom of the main interface and right click the blank within the box, select "Game Capture" mode to specifically record CSGO window. You can name it after "CSGO" to your convenience.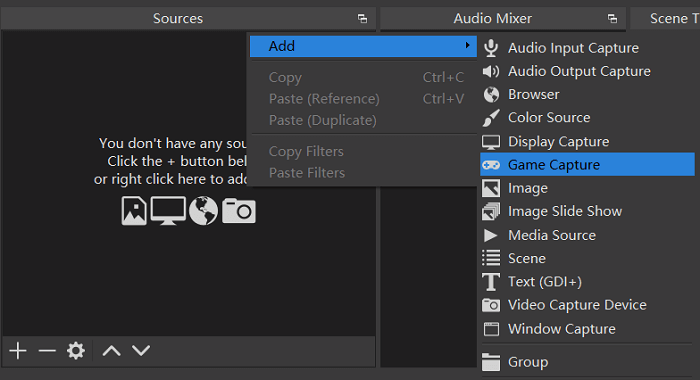 Step 3. Launch CSGO and Select CSGO Window
Next up, launch CSGO to get it ready for recording. Then turn to OBS Studio interface, select the mode "Capture specific window". and choose CSGO window as your targeted capture window. Once clicked, the CSGO window will immediately pop up within your recording region.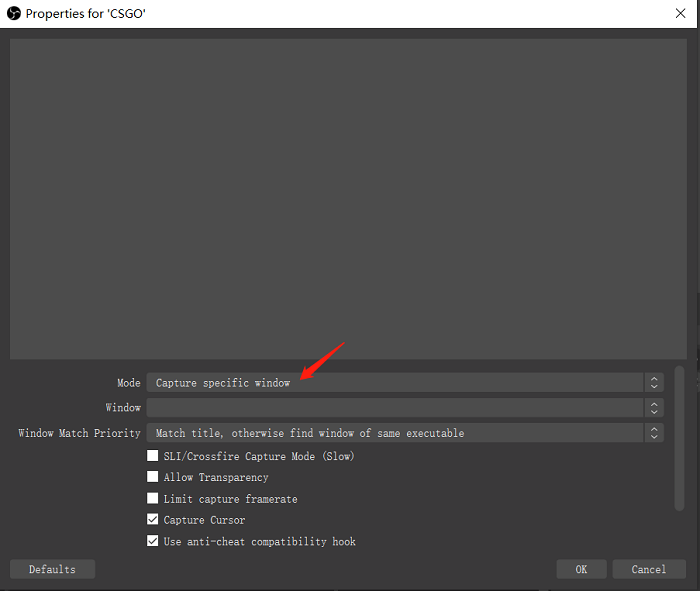 Step 4. Define Video and Output Settings
Find "Video" and "Output" tab by clicking "File" > "Settings" at the upper left corner of the interface and make your preferences according to your computer configuration. You may also want to check "Hotkeys" and "Audio" sections in order to make full preparation for capturing.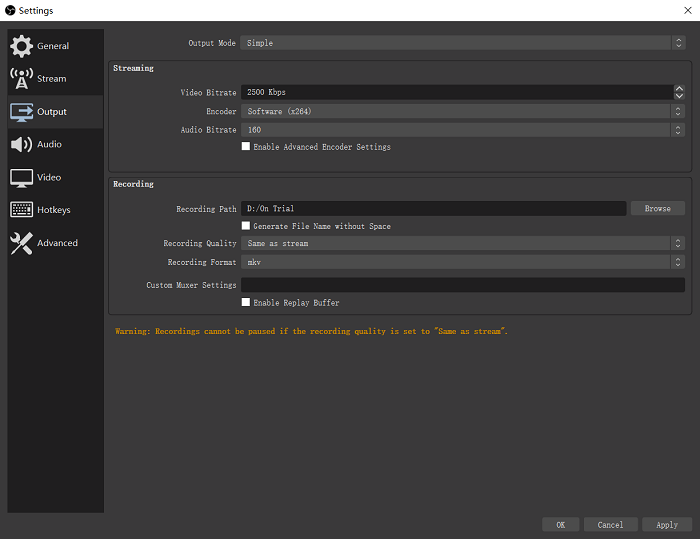 Step 5. Start Recording
Turn back to the main interface after presetting the configuration, and press the "Start Recording" button to initiate CSGO gameplay recording.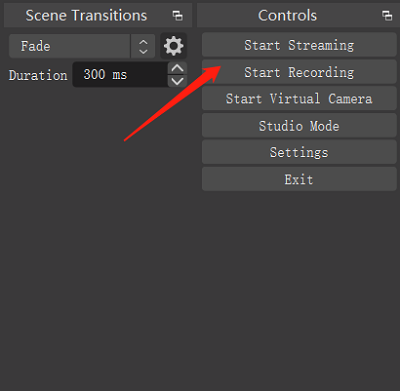 It's not difficult to do the basic settings on OBS. For official recording, you may need to take some time to explore more features.
Yet, OBS is not so satisfactory for newbies. It has a complicated interface with much more features and customization options catering to advanced gamers in order to output high-quality clips.
Moreover, many OBS Studio users have experienced lags or stutters in using it to record CSGO gameplay, game commentaries, or other tutorials due to its high demand for CPU.
Therefore, for beginners, it is more recommended to use a less sophisticated screen recorder to create your gaming tutorial.
FAQ: Game Recorder is Not Capturing CSGO Gameplay, How to Fix?
This problem arises more frequently after CSGO's update in July 2020. Most commonly, it's because CSGO has launched a trusted mode that forbids third-party programs to interact with the gameplay. That is why the recording mode which selects the CSGO game as a specific window doesn't work and shows you a black screen.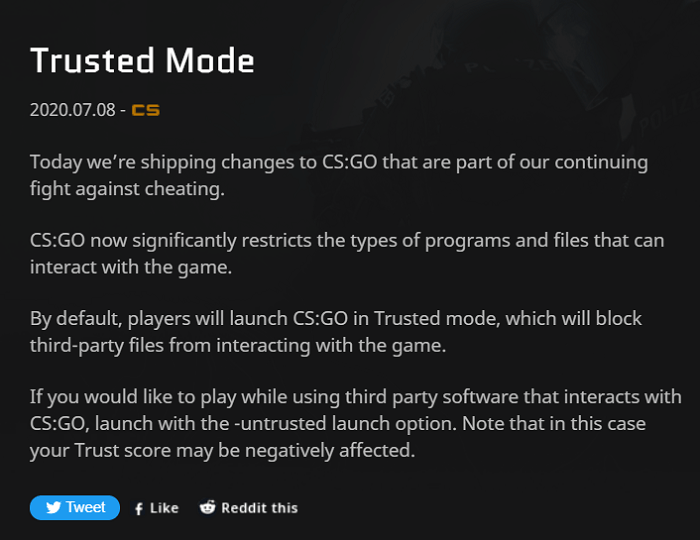 A quick fix is to try an alternative way to record the CSGO gameplay videos. It doesn't literally ask you to change your recording program, but just try another way to record instead of "Game Recorder" or "Game Capture".
For VideoSolo Screen Recorder, turn to the "Video Recorder" feature, which helps you record videos more flexibly from recording the full screen to capturing a customized area.
In terms of OBS, similarly, try using a "Window Capture" source rather than the "Game Capture" one.
You can also make some changes to the CSGO game part. That is, open your Steam, right-click "CSGO > Properties > SET LAUNCH OPTION", and then enter "-untrusted" at the input box and save the changes. This way is to run your game in an untrusted mode to empower the third-party programs to record the gameplay.
Conclusion
Now, do you have some idea of how to record CSGO gameplay on your computer? You can either use OBS Studio for free in recording high-quality masterpiece footage with many effects and configuring suitable settings. Yet, if you do not bother to study what kind of setting is most appropriate for your computer configurations, VideoSolo Screen Recorder is definitely a prior choice for you to record the CSGO gameplay more easily and smoothly.