How to Record Netflix Streaming Movie for Offline Watching
Netflix gives me a lot of fun when I binge-watch popular movies and shows on it. But it makes me troubled when comes to watch Netflix movies offline. It has a built-in feature for users to download. However, Netflix removes titles constantly before you have a proper binge-watching session. And you will find that the downloaded videos are .nfv format which cannot be played normally in other players. Below are other difficulties I met which are the reasons I want to record Netflix movie to save it forever.
Some movies on Netflix are not available for downloading.

There are time limits of the downloaded Netflix movies.

Depending on different Netflix streaming package, there are devices download restrictions.

Cannot watch the downloaded movie without logging in Netflix.

If you want to capture a full scene such as the interactive film "Bandersnatch", you'd better record it.

It doesn't support downloading on Mac sometimes.
So, Let's move on to learn how to record Netflix movie!
A Professional Recorder: Record Netflix for Offline Viewing
As I mentioned above, I met some difficulties when I want to watch Netflix movies offline. And VideoSolo Screen Recorder solve them all. This professional desktop software can easily record from Netflix and save the videos back to your computer in compatible formats such as MP4, MOV, WMV, etc. If your computer screen has 4K resolution and plays Netflix movie in 4K, you are able to capture a 4K video too. It supports recording both video and audio tracks, by doing which you can safely avoid capturing any annoying distractions.
Here are simple steps for you to use VideoSolo Screen Recorder of Windows version(Mac version's operation is nearly the same)as a way to capture videos from Netflix for watching at anytime, anywhere and any device.
# Step 1. Select the Video Recorder
Once you have installed it on your PC, fire it up and you will see a window below. Choose "Video Recorder". Then, prepare to start your Netflix movie. Make sure there is good Internet speed to play Netflix movie online smoothly and you're better to play the video in original size so that the best possible quality can be achieved.

# Step 2. Adjust Recording Region and Sound
VideoSolo Screen Recorder enables you to select any section of the screen. For recording Netflix, we generally choose "Full region". You are able to capture a 4K video as long as your computer screen has 4K resolution and plays Netflix movie in 4K. Even if Netflix only supports downloading video up to 1080P resolution.
To make sure your recorded Netflix movies are noise-free, turn off the "Microphone" sound but turn on the "System Sound". It's noted that Mac version needs anaudio driver when recording audio.

# Step 3. Preference Settings to Record a Good Quality Netflix Video
Click on the gear icon on the interface to preset your preferences. In the pop-up window, there are various settings. You can enable or disable some of the settings as you prefer.
If you are going to capture the entire Netflix screen and do not want any distractions on the recording video, try to tick "Hide float bar when recording" and "Auto hide the system taskbar when recording" as you desire. Meanwhile, you should also keep in mind your hotkeys to stop capturing and show the floating bar since there is no button for you to stop during recording Netflix.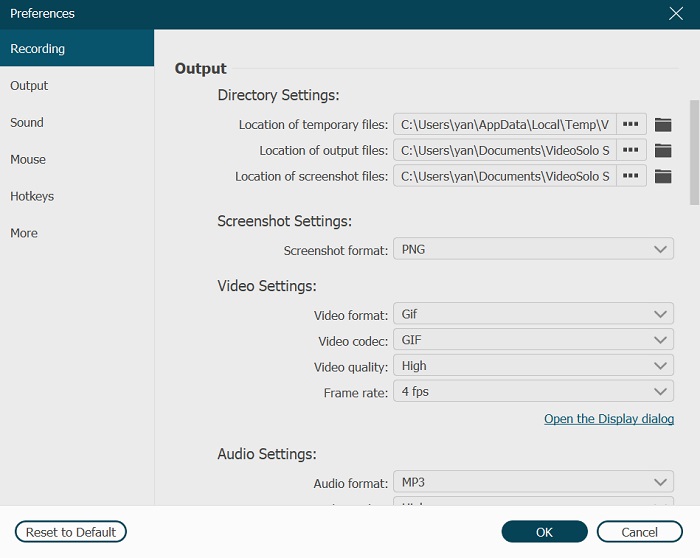 # Step 4. Clip and Save the Recorded Netflix Movie
Now click on "REC" to record, then begin to play your Netflix movie. After recording, there's a window for you to clip the Netflix movie. You can cut off the excess of the front and back, then save your recorded Netflix movies and then you can enjoy them forever without restrictions from Netflix.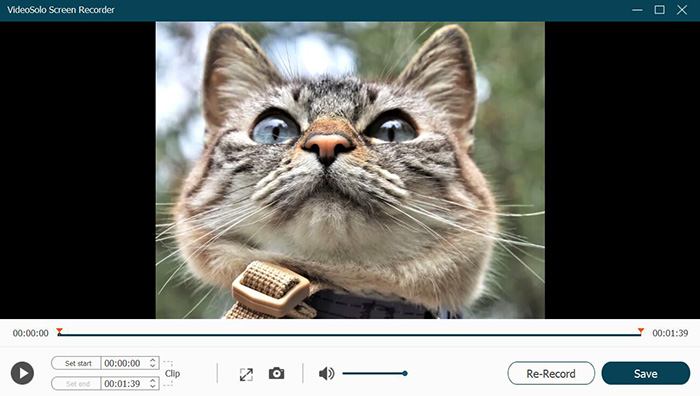 [Slow Internet Connection?] Use Netflix Download Feature Before Record
As we know, Netflix has a built-in download feature. Recording while playing is convenient but the internet connection speed will need to be fast enough to play Netflix movie smoothly. Since online streaming is extremely vulnerable to a slow or intermittent connection, download the movie before recording is a good choice to make sure you capture the Netflix movie without any pause. Otherwise, it is necessary to know how to download a Netflix video before record.
Tips:
On the computer, Netflix has only rolled out a download feature on Netflix App for Windows 8 and 10.
For most popular films or any other Netflix content, such as "Stranger Things" or "The Crown", Netflix members of the latest version can download them on "Menu" > "Available for Download" interface. To cache your loved Netflix streaming videos, just tap on or click the down arrow button on each movie or each episode of TV series.
Step 1. Click on "Available for download".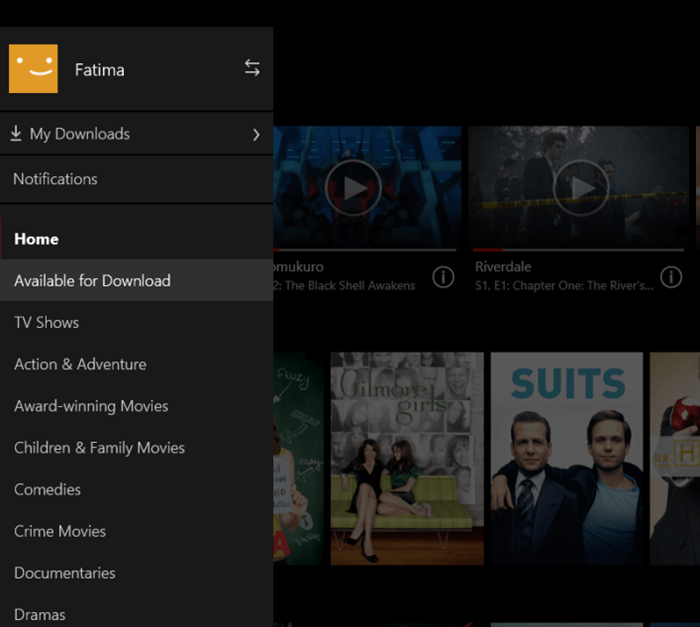 Step 2. Click the Download Button.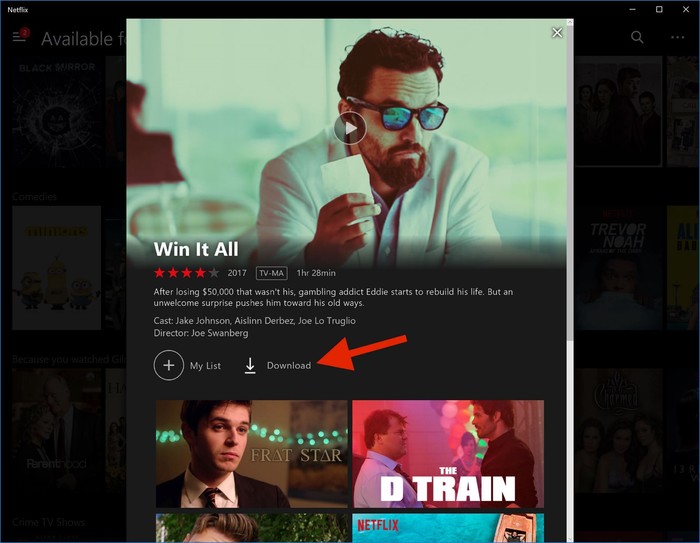 Step 3. After download, use VideoSolo Screen Recorder to record it without worrying about the slow internet connection.
With VideoSolo Screen Recorder, no need to worry about all the limitation of Netflix. You are now able to view or transfer the downloaded Netflix movie on any device such as your iPad, your mobile phone forever. But just remember, the recorded movie cannot be shared with other people because Netflix movie is under strong copyright protection.