Roblox Recorder - Make It Easier to Record Video on Roblox
As a massively multiplayer online video game and game creation platform, Roblox allows users to develop games and play a variety of games created by other users. Just like most other video gamers, Roblox users also want to record gameplay to show the game skills, share game tutorials to help other gamers, or make a marketing game video to promote the game developed by themselves. So how to record on Roblox? Here give you two methods to make the recording easier.
How to Record Roblox Gameplay with Built-in Recorder
If you are the user of Roblox, you may know there have a built-in recorder for taking screenshot and recording video. But some people doesn't know how to record, so we would like to help you to record your gameplay with the built-in recorder on Roblox.
Step 1. Enter to the game you want to record. Moving your mouse to the upper left corner, and then click the first icon which is the menu about the preference settings.

Step 2. After clicking the menu icon, there will pop up a window as below. You can see the "Record" tool is very simple. If you want to record your gameplay as a video, you just need to click the "Record Video" button to start to record directly without waiting.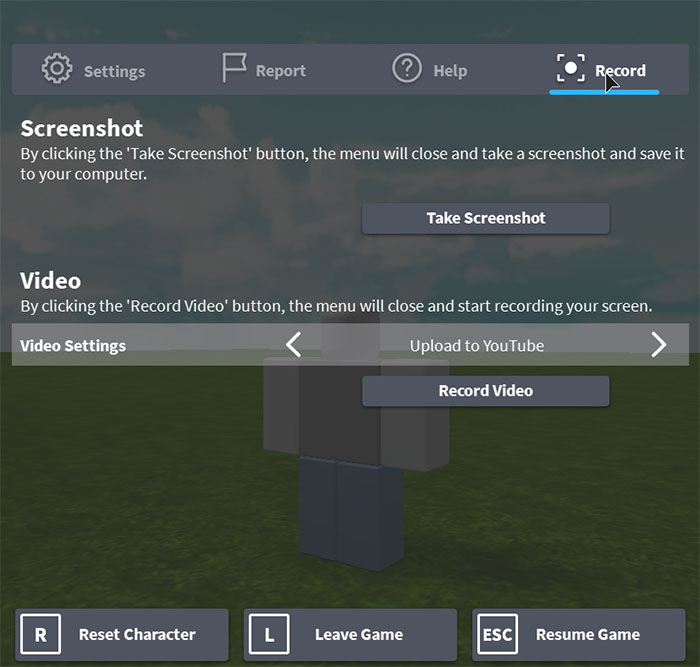 Step 3. Click the red recording icon at the upper left corner when you finish the video recording. The recording will be stopped and saved automatically, you can go to the target folder to find it.

Anyway, you can find that it's so easy to use the built-in recorder to record video on Roblox. Now, although Roblox recorder supports record video with audio, it only allows users to record video within 30 minutes. That would be inconvenient for some users who need to record more than 30 minutes. In addition, some users also need to save the video recording as MP4 or other video formats. But the recording that recorded by the built-in recorder will be only saved as WMV. Thus, many Roblox users want to find a better recorder to match their more recording requirement.
Best Screen Recorder for Roblox on Windows/Mac
We picked a stronger Roblox recorder, called VideoSolo Screen Recorder. It combines all recording functions into the program. You can record video with system audio and microphone audio, capture the screen as an image. The recording region can be customized as well as the audio can be adjusted freely. Whatever video, audio or screenshot, the format of recording is optional. Moreover, you can record a video longer than 30 minutes.
With these recording functions, you can easily record your gameplay, make a game tutorial with audio, or take a screenshot to share on social media. Next, you can get the program for free and then follow the steps to learn how to record your gameplay on Roblox by using VideoSolo Screen Recorder.
# Step 1. Launch the Program
Install the program and open it on your computer. You will see a clear interface that shows all recording functions.

# Step 2. Go to Video Recorder
Click the "Video Recorder" button to customize your recording. You can choose full screen or drag the recording frame to select the region you want. The system and microphone audio can be turned on, turned off, or adjusted to the proper volume.

Furthermore, if you want to set the output format of the recording, click the menu icon at the upper right corner. Then select the "Preferences" option and choose the "Output" section, you can set the video, audio, image format and customize other output settings for perfecting the recording.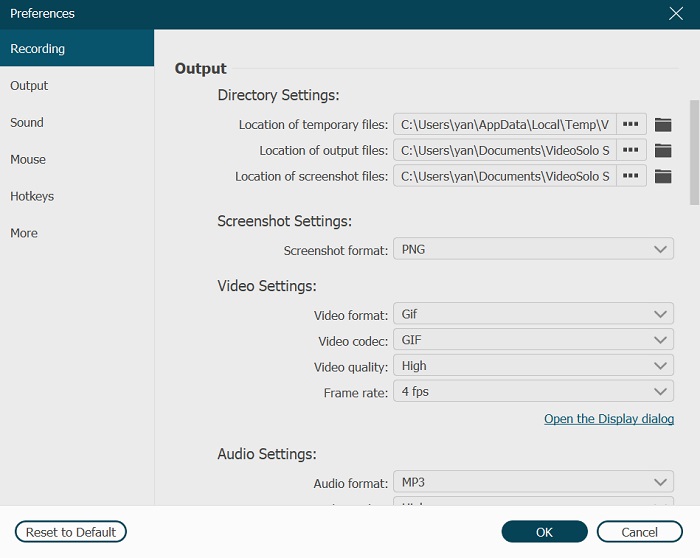 # Step 3. Start Recording
After that, click the "REC" button to start the recording. But note that the program will countdown three seconds before starting.
When the recording is working, you can also add some comments into the recording by clicking the edit icon. At the same time, taking a screenshot while recording is possible that you can click the camera icon to capture.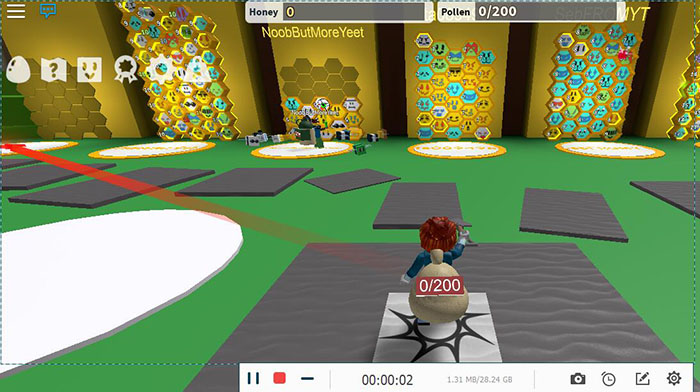 # Step 4. Finish Recording
When you click the stop icon, you will enter to the preview window. And as you can see, you can clip the recording to get a gameplay video. Finally, click the "Save" button to save your recording.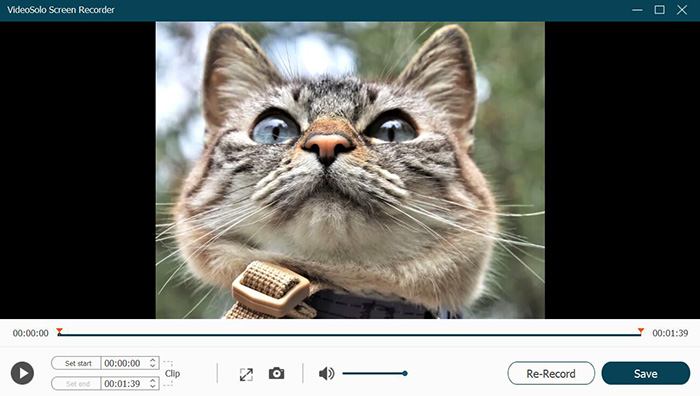 Different from the Roblox built-in recorder, VideoSolo Screen Recorder considered most recording requirements that you can accomplish almost all recording work on the program. Especially, you can record more than 30 minutes, save the recording as MP4 or other formats you like, and keep high output quality. You can even turn on your webcam while recording your gameplay so that let you into the video. It makes it easier to record a video on Roblox.
People Also Read: