DVD Region Unlock - How to Bypass or Remove DVD Region Codes
If you have bought a DVD disc from other countries, you might meet the problem that your DVD player cannot read it and shows "Disc Error. Incorrect Region Code". This is because the DVD disc has region codes to protect the copyright. Is it possible to bypass or remove DVD region code? Yes, there is! Here, we are going to show you how to unlock DVD region codes and then play your DVDs freely. Download this DVDRipper and follow us to unlock DVD region code easily!
Know More about DVD Region Codes
DVD region code is a kind of digital rights management (DRM) technique, which means the DVD with the region code can only be played in that exact region. This is used in order to help film distributors and television companies to control aspects of a release including content, release date and price according to the region.
The technology is achieved by the way of region-locked DVD players that will play DVD discs only encoded to their region. DVD discs are divided into 9 region code. Thereinto, region 1-6 has marked on the DVD disc. You can view the detailed list of DVD region code and corresponding countries from the link below: Wikipedia-DVD Region Code.
Use VideoSolo BD-DVD Ripper to unlock DVD region code now!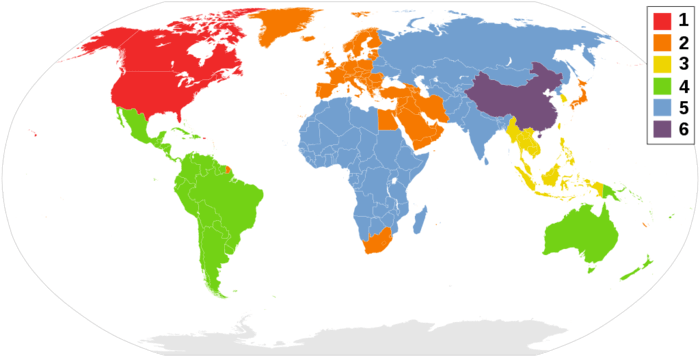 With the DVD region code limit, it is inconvenient for DVD collectors to play DVDs from different countries. But, it is not impossible. To unlock DVD region code, people have discovered many ways such as updating the DVD player hardware, turning the DVD player into one that can modify the region code indefinitely, or removing the DVD disc region code by ripping DVD to digital video.
Remove DVD Region Code by Ripping them to Digital
Here you can choose to remove DVD region code with VideoSolo BD-DVD Ripper, by ripping the DVD to some popular formats. In other words, you digitalize the DVD. The converted DVD video will have no region code limitation.
VideoSolo BD-DVD Ripper is a powerful utility, which you can not only remove DVD region codes, rip DVD to more than 300 formats, but also enjoy the quality close to the original. To do it, please do as guidance.
Note:
The Windows version of VideoSolo BD-DVD Ripper released a new version which has big changes compared with the old version. But the new version for Mac is still under the development. That means the interface and the operation of Windows and Mac will be different.
To know the details about the new version, you can read on the article: A New Version for BD-DVD Ripper (Windows) Released! See What Changes
# Step 1. Load the DVD That You Want to Remove Region Code
Download, install and launch VideoSolo DVD Ripper on your computer. And then get your DVD discs into the DVD-ROM. When they can be detected by the computer, press "Load DVD" and import the DVD to the program.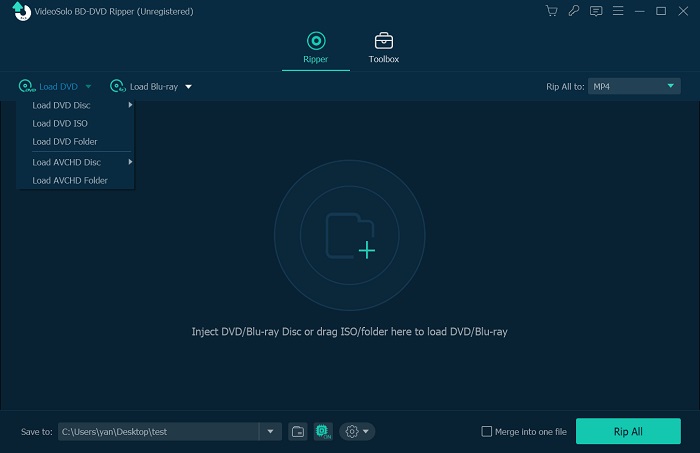 # Step 2. Choose an Output Format for Your DVD
Go to "Rip All to" and press the drop-down button, then choose an output format that fits your target device from the pop-up list. Optionally, you can press the "Settings" icon as well. One more tip, you can type your target format in the searching bar directly too.
Note:
MP4 and MKV are the most regular formats for ripping a DVD.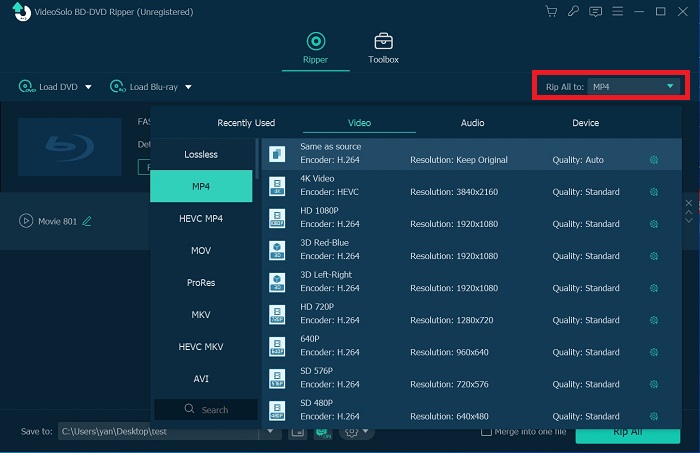 # Step 3. Start to Remove DVD Region Code
Last step of all, press "Rip All" to start the removing process. Super-fast conversion speed will only take you a time that shorter than other ripping program to do it.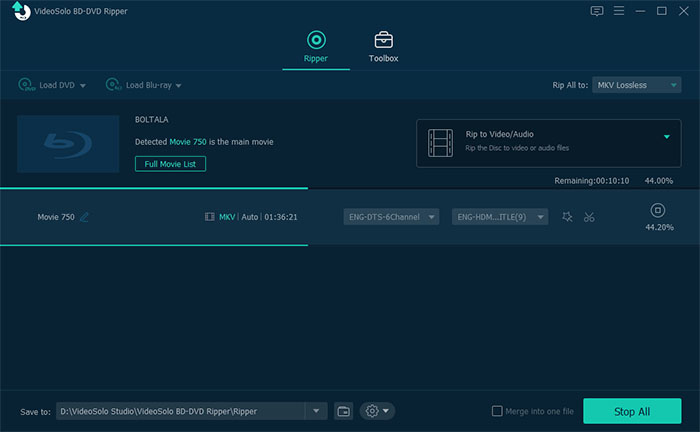 I highly recommend this DVD region code remover. You can convert DVD to multiple media formats according to what devices you have, including Android phone, iPad, or Television. Now you can get DVD videos of no region code limitation.
Unlock DVD Region Code on Computer with a Region Free DVD Player Software
Apart from the method above, to bypass the DVD region code, another effective method is using an all-region code DVD player software.
VideoSolo Blu-ray Player is the one we want to show you here. Its main feature is to play all different region codes Blu-ray and DVD on a computer. With it, you can bypass the limitations of DVD region code and then play almost any DVDs you like. You can get the free trial version from the button below.
# Quick Guide for How to Bypass DVD Region Code
Step 1. Install this region free DVD player software on your Windows computer and open it (Now the Mac version is lack of DVD playback feature).
Step 2. Insert your DVD disc into the built-in computer drive or an external DVD/Blu-ray drive.
Step 3. Click on "Load Disc" button and then you can watch your DVD movies in different region codes (Make sure your internet connection works well, this program need to remove the DVD region code with internet).
For a more detailed guide, please read: How to Play Blu-ray Disc on Computer. It is a Blu-ray tutorial, but the operations also work for playing DVD.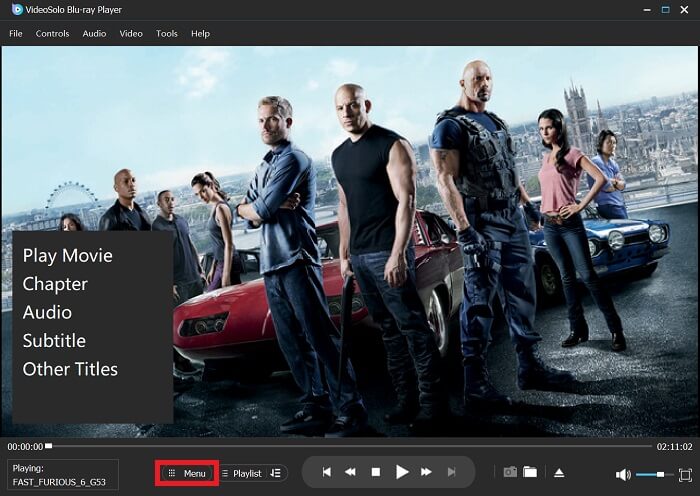 Bonus – Unlock DVD Region Code by Changing the DVD Drive Region
Finally, we would like to offer you a tip for changing the region code of your computer DVD drive or physical DVD Player, so you can play DVD from other regions.
Note: The DVD region of computer drive or DVD player can only be changed for 5 times. If exceeded, it will stop in the last changed region. If you use it more than 5 times, you can resort to VideoSolo BD-DVDRipper to unlock your DVD region code.
# Change the Region Code of Your Computer DVD Drive
For PC
If you want to change the DVD region code on Windows PC. You can do as follows:
Navigate to "My Computer" and then open "Properties" after right click the DVD drive.

Press the "Hardware" button then "Properties" in the window.

After that, click "DVD Region" and change the DVD region code for your own need, and press "OK" to confirm the command.
For Mac
For changing the DVD region on your Mac, please follow the steps below:
Insert the DVD into the optical drive, then select a region for your DVD drive after a dialog box opens.

Make sure which region code is valid and choose it after pressing "Change Region to".

Click "Set Drive Region" and then "Lock" to save the settings.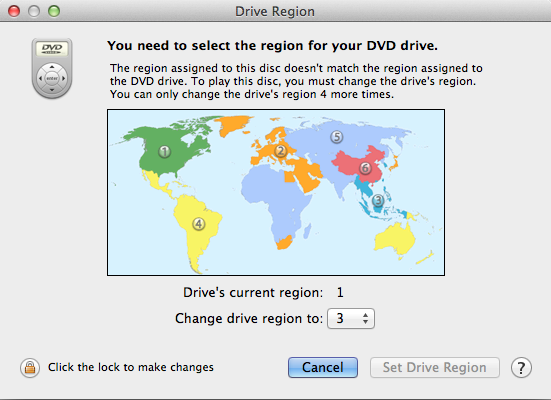 # Change the Region Code of Your DVD Player for Television
Step 1. Make sure the DVD disc has already been removed from the DVD player.
Step 2. Press the following keys in succession on the remote control. Different DVD players will have different operations. This is the steps for LG DVD players.
click "Pause".
enter "3141590".
enter a new region code.
click "ok".
click "Pause" key to exit.
Step 3. Return DVD disc to try playing again. Normally, the incorrect region code DVD can be played now.
I hope this article will be useful to you, and you are free to choose one solution out of the three. If you want to unlock DVD region code, the most convenient way is to use a region-free DVD player for playing on the computer or purchasing an all-region DVD player for watching on television. If you don't want to purchase another DVD player, then removing the DVD region code by ripping them to digital will be a great way to watching DVD on TV.