How to Stream Media Files from VLC to Chromecast (on Mac, Windows, Android & iOS)
The feature of Chromecast to VLC had finally added to the stable version 3.0 of VLC media player. Better still, VLC 3.0 not only supports casting video to Chromecast with VLC from Windows, but also from Mac and Android. So, you can directly stream your videos to TV from VLC via Chromecast, instead of cast the computer screen to TV.
Note:
The VLC Chromecast support is not quite perfect yet, although it has been tested a few times and launched in the stable version - 3.0. Some users reported problems like failing to find the "render" option on Mac, having problems to cast some certain types of media files,etc.
Even so, we still encourage your to try by yourself to see whether it is work well with you. Now follow the steps to see how to stream from VLC to Chromecast that connect to your TV.
VLC Chromecast Mac - Stream Video to Chromecast on Mac
To cast, you need to get the version 3.0 or later of VLC. If you don't have it on your Mac, just download the latest version of VLC from its official website.
Unlike other Chromecast supported apps, you can't see a "cast" icon on the VLC media player on Mac. Instead of that, you have to find the "option" from the settings. The steps is as below:
Open VLC > Menu Playback > Renderer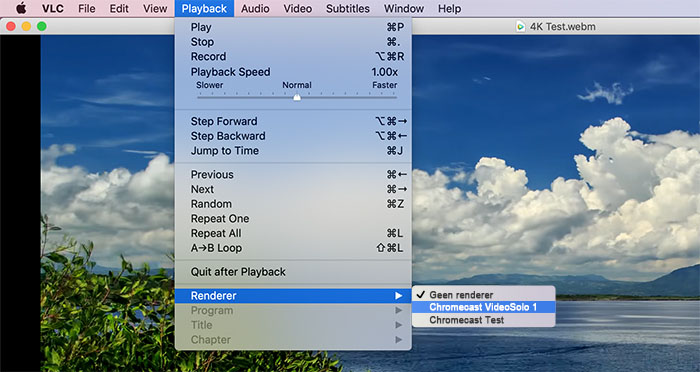 Note: Even though VLC claims that this feature is available on Mac, there might be no render option shown in the VLC Media Player on Mac.
On Reddit, some users discuss the problem they meet when cast local video to Chromecast via VLC. Maybe you can get more information from there. Or you can turn to other choices to help you cast video to smart TV.
As for me, I like Airflow which is an app on Mac that can help you stream videos to Chromecast. This app is really easy to use. Just drag-and-drop or add your videos, choose the right Chromecast, and click play. But now it's not free, you need to pay $19 to get it.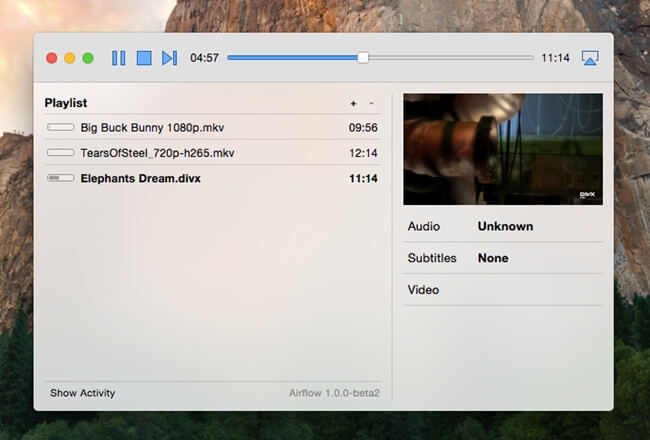 Use VLC to Cast Video from Windows to Chromecast
After downloading VLC Media Player 3.0 on your computer, follow the steps below to cast videos from VLC to Chromecast on Windows.
Step 1. Connect the Chromecast device to your TV properly.
Step 2. Now in the VLC player, go to the top bar menu items and click on the "Video>Renderer> Scan" option. It will start scanning the available devices.

Step 3. When you find the Chromecast option on the submenu items of the Render option, just click it. VLC will connect to your Chromecast.

Step 4. Now open the video you want to stream to Chromecast on VLC player. When you try to play the video, there will be an "Insecure site" prompt. You need to select the "Accept permanently" Option.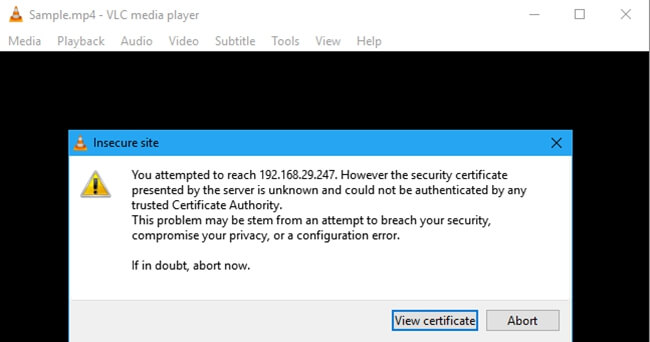 Step 5. The video file should play in your Chromecast connected TV. You can use the controls in the VLC window to control the playback.
Stream VLC to Chromecast on Android
Here, we are going tell you how to stream from VLC player to Chromecast on your Android phone. You can easily stream any video from VLC to Chromecast from Android device. Below is the complete procedure for doing this.
Step 1. Install the latest Chromecast app on your Android device.
Step 2. Now connect the Chromecast dongle to your TV and pair it with Chromecast app.
Step 3. Open VLC Player and start the file you want to cast.
Step 4. Open the Chromecast app you downloaded and tap on the menu button. From there just select the "CAST SCREEN" option. Follow the on-screen instructions to cast your device's screen to your Chromecast.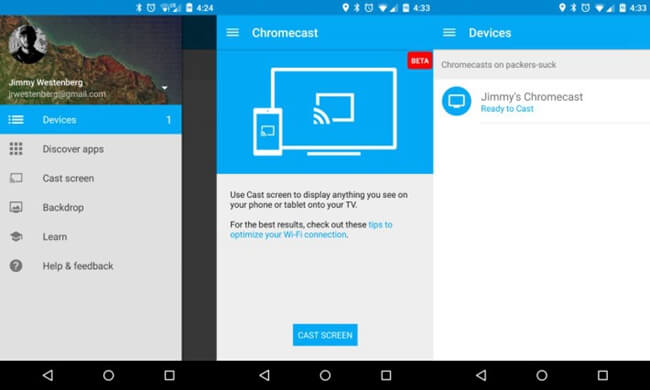 Step 5. Go back to VLC Player and full screen the video that you are playing. You are done!
VLC Chromecast iOS Support is Available Now
The VLC player finally gives the iOS users the ability to stream content to their Chromecast. The VLC Chromecast Support for iOS was first added in the version 3.1.0. The Version 3.1.0 of VLC for iOS also came with a few of new features including the Chromecast support.
Moreover, the VLC not only can stream the formats that support by Chromecast, but also can play every single video and audio files that plays in VLC. Because VLC will convert the incompatible video to the format that Chromecast supports during the playing. That sounds great!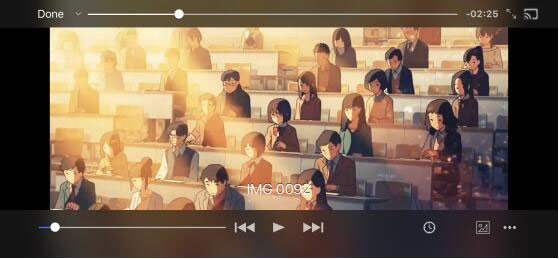 VLC adding support for Chromecast is a huge progress due to VLC is such a popular media player which can play almost all videos and even DVDs. Though the Chromecast support has been optimized in the latest version of VLC, users might still encounter some playback problems.
If you have some media files that can't be streamed to Chromecast with VLC, try to convert the format to Chromecast supported format. VideoSolo Video Converter Ultimate is a good choice.
It can provide you an all-around solution of converting any videos that are incompatible with VLC. The supported formats up to 300+ and with the powerful built-in editor, you can edit and enhance your video for better visual experience when casting the video to Chromecast. Take a try now!