How to Convert Video to Instagram Compatible Format
If you've ever failed to upload video to Instagram, it's possibly because the video was in a format that Instagram doesn't support. And then to solve it, you need to convert the video to Instagram compatible format.
Instagram has strict requirement for the supported video, so you may found many people are asking: what's Instagram video size; what is Instagram video resolution? What format does Instagram video support. To help you all know the video format for Instagram completely, we write this passage. Of course, we will show you how to convert your video for Instagram.
Note: We know Instagram has launched their new feature - Instagram TV (IGTV). The video specs of Instagram story and IGTV is different in some respects. So, today, we mainly talk about how to convert video to Instagram story. And, we will briefly mention the IGTV required video format at the end of this tutorial.
Recommended: How to Download and Save Instagram Videos
What Is the Supported Video Format of Instagram Story?
Instagram (not include IGTV) allows you to share videos that last for less than 60s. But it requires a supported format. To help you make sure whether your videos get accepted by Instagram, we list the following format settings of Instagram supported format.
Support Video Format: MP4 and MOV
Support Video Codec: H.264
Audio: AAC
File Size: 15MB
Frame Rate: Below 30fps
Bitrate: 3,500 kbps Video Bitrate
Maximum Dimensions: 1080px Wide
Length: No more than 60 seconds
From the above information, we've know the best format for Instagram uploading. If your video parameters doesn't match any of these specs, you'll need to change it to the right value before posting it on Instagram. And, this requires a tool to finish. Here we would like to recommend you a piece of software called VideoSolo Video Converter Ultimate. Go to next part to know how to use it.
Instagram Video Converter: How to Convert Video to Instagram
We have told that the tool we use today is called VideoSolo Video Converter Ultimate. This is a PC program which professional in video/audio conversion. It support almost all major popular media formats including MP4 and MOV that supported by Instagram. And it can help you change the video parameters that Instagram story requires like: video/audio codec, Frame Rate, Bitrate, Resolution, etc. Its basic editing function allows you to trim the video duration, crop the video area and more.
Now just follow the steps below to change your video format for Instagram.
# Step 1. Download and Install this Instagram Video Converter
Now VideoSolo Video Converter Ultimate only have two versions, one for Windows system and the other for Mac system. The Windows version has a update recently, so the interface is different from the Mac version. But, the steps to convert video/audio files is almost the same.
# Step 2. Import Your Video
Launch the program on your computer, and then import your video by clicking on the button "Add Files". Or you can drag and drop your video to the main interface directly.
Note: You can also import a batch of videos by clicking the button of "Add Folder".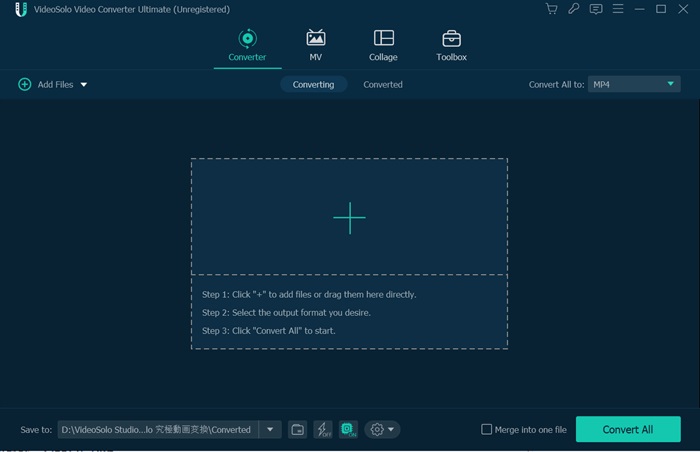 # Step 3. Select Video Format for Instagram
Here, you need to select a format that perfect supported by Instagram. We recommend you to select "MP4" as the output format.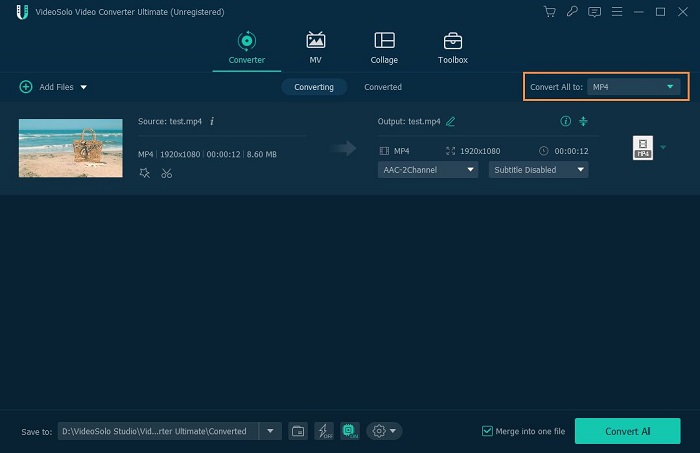 # Step 4. Change the Video Specs and Duration
You can click on "Clip" to trim the video duration to less than 60s.
As for the preferred settings for your video, you can click on the "Settings" button and the Profile Settings panel jumps out. On the Profile Settings, set the data of your video to that of an Instagram supported format.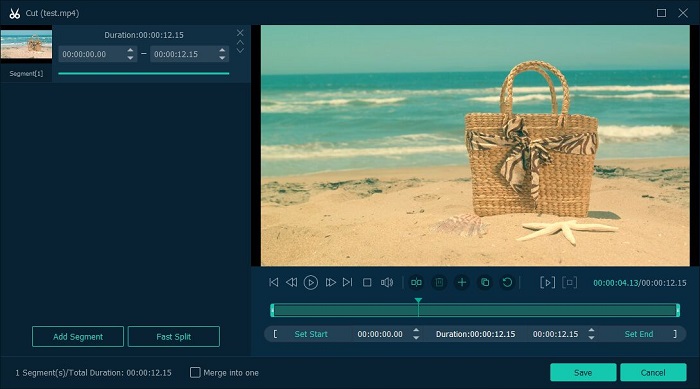 # Step 5. Convert Your Video
Click the "Convert All" button to start converting. Your video will soon be converted to an Instagram supported video.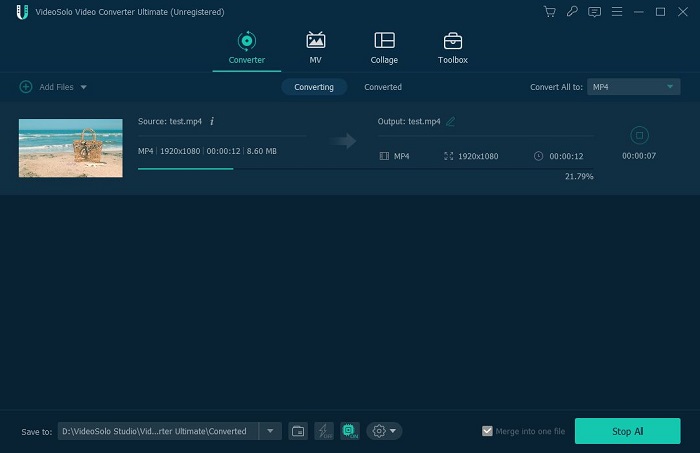 # Step 6. Upload Your Video to Instagram
Now Instagram only allows users to upload pictures and videos from phone or tablet. So If you don't get help from some third-party tools, you have to transfer the converted video to your smart phone or tablet before uploading to Instagram.
VideoSolo Video Converter Ultimate is really a good choice if you want to convert your video to an Instagram format. But please note that this method can't applied to Instagram TV. Why? Move to Part.3 and you'll know it.
Extend Content: Tips for How to Upload Video to Instagram TV
As we mentioned above, IGTV is different with Instagram story. So next, lets' see the video spec that supported by IGTV.
Support Video Format: MP4
Default IGTV Settings: 1080x1350 (a horizontal video will run nearer to 1920x1080)
Orientation: Vertical (aka portrait)
Length:
Typical accounts: 15 seconds to 10 minutes
Larger and Verified accounts: 15 seconds to 60 minutes
Aspect Ratio:
Minimum: 4:5
Maximum: 9:16
File Size:
Minimum for videos less than 10 mins: 650MB
Maximum for videos less than 60 mins: 3.6GB
A thing that differentiates IGTV, is its vertical video format. It only allows to upload videos in vertical video format. We know that most of the smartphones have a screen aspect ration of 9:16 (or 16:9 when switched horizontal). If you directly record the video with holding your phone vertically, then the video will be easily upload to IGTV. Otherwise, you'll need to change the video aspect ration to fit the Instagram requirement.
But, the issue with many video converter is that they can't provide the vertical video aspect ration such as 3:4 or 9:16. That's why VideoSolo Video Converter Ultimate can't be used to convert video for IGTV.
Finally, If you need to convert your landscape video to portrait video for uploading to Instagram TV, you can take a try with some video editors, which offer the vertically video aspect ratio.
Hope this article can help you solve the problem for how to upload video to Instagram. Any query or comment, please feel free to tell us.