Review for Icecream Screen Recorder: Pick One Proper Screen Recorder
Speaking of recording screen like creating a tutorial video, recording gameplay video or streaming online movies or music, you may think of screen capture software. While among so many screen recorders on the market, VideoSolo Screen Recorder is of high reputation. It is one of the best screen recorders for capturing and recording screen. Here in this article, I would like to give a review for Icecream Screen Recorder in details so as to help you get to know it more clear and show you how to choose a proper screen recorder.
The Ultimate Useful Review of Icecream Screen Recorder
# What is Icecream Screen Recorder?
Icecream Screen Recorder, a tool that enables you to capture any area of your screen either as a screenshot or a video file. Such intuitive and easy-to-use software offers a complete suite of functions and options for professional screen capture with audio. You can use it to record webinars, games and Skype videos in a quick and hassle-free way.
# What can you do with Icecream Screen Recorder?
1) Capture video
As the main function of Icecream Screen Recorder, Capture Video can help you recording any kind of videos you want. You can choose an exact area of the screen to make the video more specific. In addition, you are able to turn on the webcam as well as the system audio so that you can record the video with your face and voice. This is a great feature for creating professional screen videos.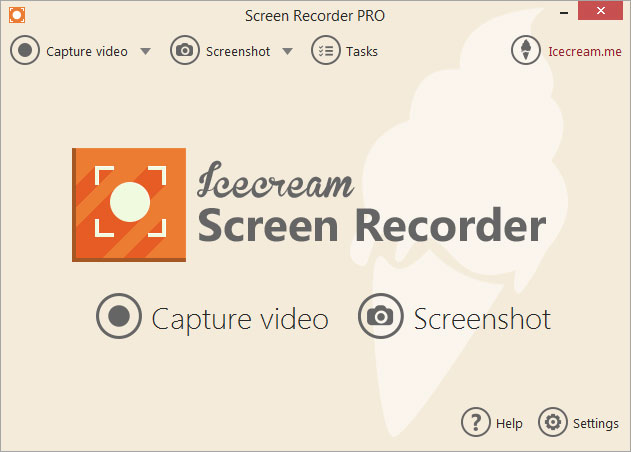 2) Simply edit during recording
When you are recording the screen, you can draw different shapes or add some notes to the video. It is very useful for someone who want to make a tutorial video and want to point out some important parts of the screen.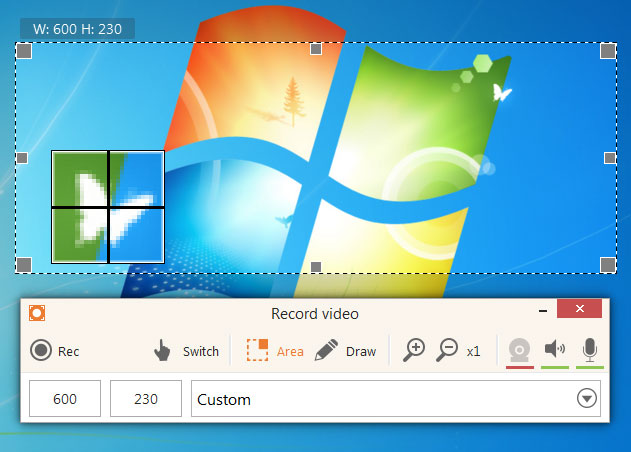 3) Make screenshot
When you want to take screenshot you can simply choose "Screenshot" to make an image you like. You can adjust the exact area of the screen and draw on it when taking it. This is very special for screenshot because you can make your it more perfect.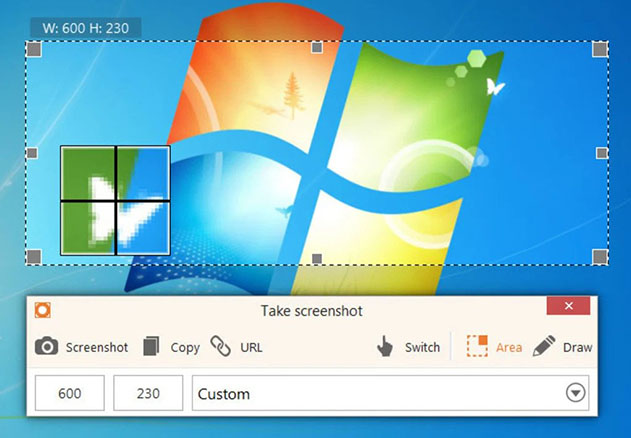 What's the Disadvantages of Icecream Screen Recorder?
Although there is a function that you can make some annotation to the video, you cannot take a screen shot during the recording. It is very inconvenient for those who feel like taking a photo of something important.

Another shortcoming is that you cannot make schedule recording. This is very unlike VideoSolo Screen Recorder, which is able to take schedule task when you are busy at the time you want to record something on live like Internet live radio.

When come to the end of the recording, you just stop and it will directly save the files for you. You are unable to preview the project first because if you don't like it, you can re-record, which will save your computer space.
How to Solve the Disadvantages?
To deal with those disadvantages, I would like to recommend you VideoSolo Screen Recorder, which has the same attractive features as Icecream Screen Recorder, but is much more powerful. As a matter of fact, the aspects that VideoSolo Screen Recorder exceed Icecream Screen Recorder are details.
You can take screenshot during the recording as you like; you can set record length and take schedule recording when necessary; you can preview your video before saving to judge to save it or re-record; you also can record webcam video alone, just turn on the webcam and the built-in webcam on your computer will capture your face.
All in all, Icecream Screen Recorder is an easy-to-use screen recorder even for green hands. It is very helpful for those who want to record screens and has the functions most users need. If someone who like to do some further edition or action, then VideoSolo Screen Recorder may do the help. You can choose the proper screen recorder according to your actual requirements and make your job better.