For Amateur - How to Easily Create A Playlist on YouTube
YouTube is an invaluable resource for video enthusiasts. This site features an unbelievable number of funny videos, MV and concert, movie trailers, TV show promos, talk shows, sport videos, and so on. They are free for you to view, share and enjoy. One of the best ways to enjoy them is to create a playlist on YouTube. It's a really simple thing to do. Keep reading the guide below and you will get to know what are YouTube playlists, why and how to make a playlist on YouTube.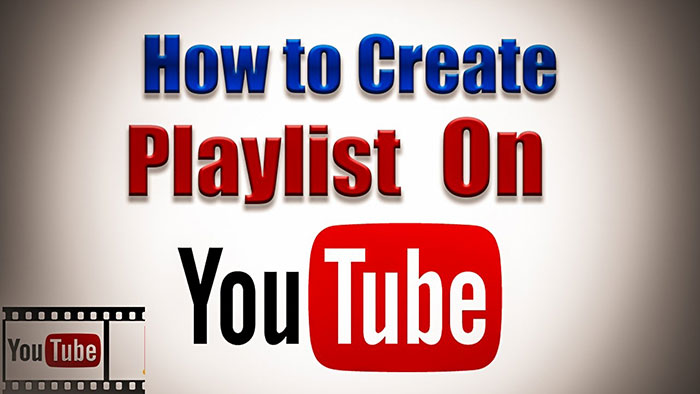 What Are YouTube Playlists?
YouTube playlist is a collection of videos. It is a groovy feature that allows you to create playlists in specified subjects, may be of different moods, genres, etc. for classifying your favorite videos, which can make it easier to find. Anybody can create as many lists as they want, and add as many videos as they want to each playlist.
Why Create a Playlist on YouTube?
The whole reason why create a playlist on YouTube is to organize your favorite videos or to share with others. Additional benefits include:
1.Creating a YouTube playlist allows you to isolate a subset of videos and play them in order.
2.For video creators, playlists are a simple way to engage viewers for a long time and it is easier for viewers to navigate your channel in the first place.
3.You can make a private playlist for not sharing as part of your public account.
How to Create a YouTube Playlist?
If you're ready to start making YouTube playlists, follow the simple steps to go about it. Then you can create as many playlists as you like and add countless videos to your playlists on the fly as you're navigating YouTube.
# Step 1. Add to Playlist
To create a playlist, you will first need to log into your YouTube account and find a video you wish to include. When you are watching a video, you'll find an "+" icon hidden behind the share button below the video.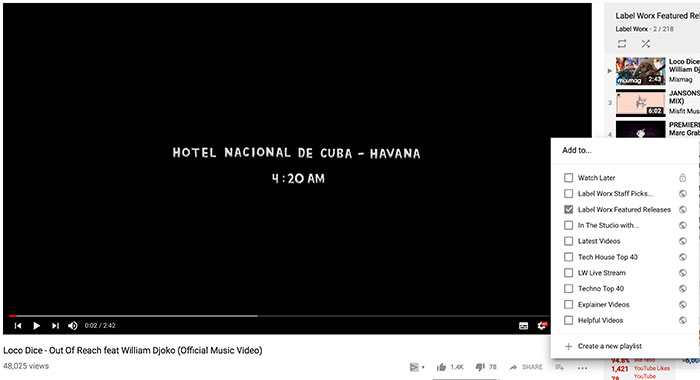 # Step 2. Create a Playlist
If you have never created a video playlist before, you may see a new window that ask you to create a channel. Go ahead and select "Create Channel" at the bottom right of the window.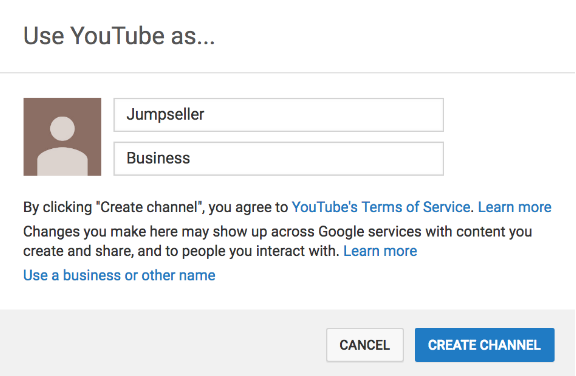 Once your channel opens, click on "Playlist > New Playlist" option to make a new playlist.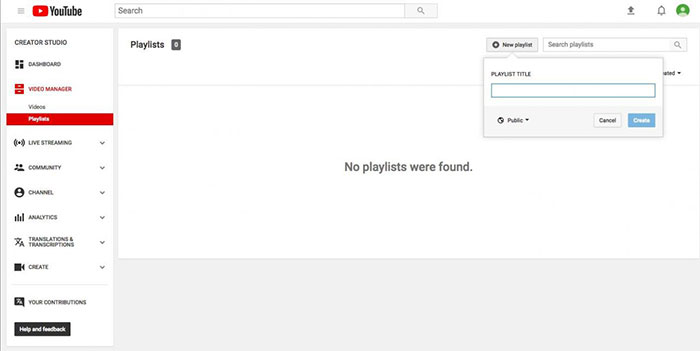 After that, you will be asked be to create a title for your new playlist. This step is important because a great title will be more appealing to your viewers. You also have the option to make this playlist private, Unlisted or public.
Determine to choose one of them:
Public - Anyone can view the playlist on your channel.
Unlisted - Hide the playlist from anyone who doesn't have a link to it.
Private - The playlist is available only to you.
Once you decide on which option you prefer, then click "Create".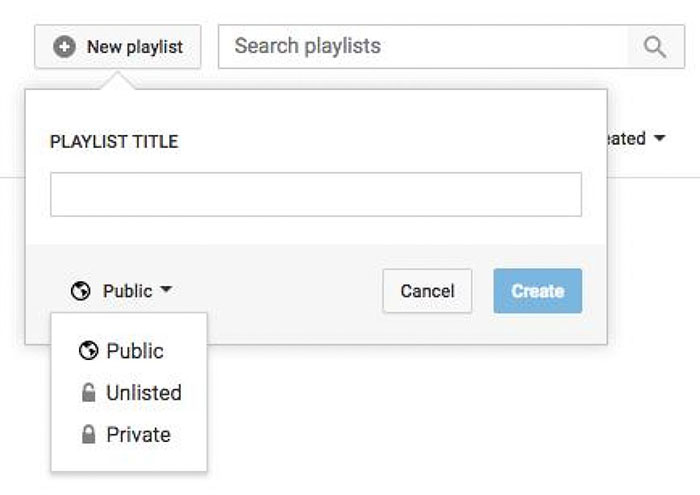 # Step 3. Adding Videos to Playlist
You can now start adding videos to your new playlist. Click "Add To" symbol and from the pop up box, select the name of newly created playlist, and the video will automatically add to your playlist.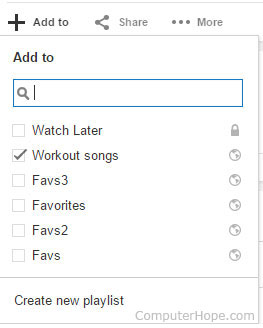 Tips: You can do the same thing on mobile phone in the YouTube app. Search for your YouTube video and click the three dots button next to a video, then tap add to playlist.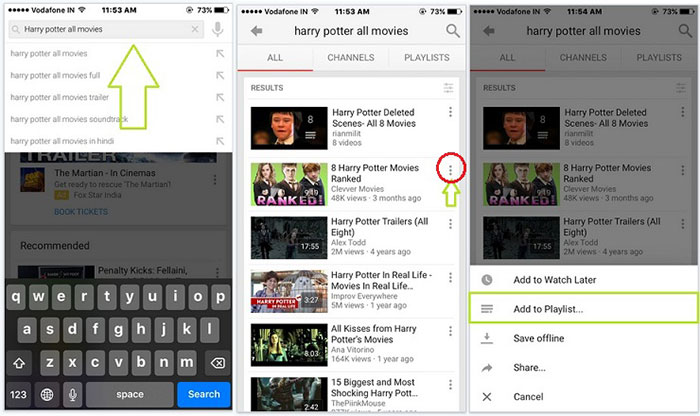 Your favorite YouTube playlists have been created and you'll definitely want to review them at all times. You can download a YouTube playlist to your portable devices. Regardless is on the commute, on the plane or in a countryside, you can enjoy your YouTube video offline effortlessly.
YouTube playlists are very handy for collecting, reviewing, and sharing large batches of videos that you like. Creating a YouTube playlist is just a matter of a few clicks. Now you know how to make it on mobile phones and computer, just create your own YouTube playlist!